For this week's research article, we dive into new insights on bitcoin usage, unicorn companies, cybersecurity, stablecoins, regtech, investment sector and consumer engagement. Happy reading!
Nigeria's surging bitcoin use (Inside)
Writers of Inside Tech, investigate the fact that Nigeria is now only second to the U.S. in bitcoin trading volume, hitting $2.4B in May from $684M in Dec 2020. The rise comes despite the Nigerian government's attempts to crack down on bitcoin. The surge in bitcoin holdings in Nigeria is attributed to political repression, currency controls, and high inflation. Read more. 
23 private $1B Latin American companies (Inside)
Authors at Inside Venture Capital, report that at least 23 private Latin American companies have become unicorns. Of the 23 unicorns, 15 have raised capital in 2021. Fintech represents the largest sector with 40% of the 23 unicorns. The largest deals were a $750M Series G by the digital bank Nubank, followed by two online food delivery platforms, Rappi (Columbia) and iFood (Brazil), each respectively raising $500M. Read more. 
Cyber Claim Frequency Growing; Smaller Organizations Targeted (Claims Journal)
Claims Journal staff published a whitepaper detailing on the share of policyholders who filed a cyberattack claim jumped by 50% from the first half of 2020 compared to the first half of 2021, according to a new report by cyber insurer Coalition. An increasing number of attacks were made against smaller organizations, while both the amount of ransom demanded and the amount stolen through fund transfer fraud more than doubled. Read more. 
What are Stablecoins and What Risks and Opportunities Do They Bring? (Fintechnews Switzerland) 
Publishers at Fintechnews Switzerland explore stablecoins and digital tokens with values tied to fiat currencies or other assets, which have surged in popularity over the past year on the back of booming cryptocurrency transaction activity, the emergence of decentralized finance (DeFi), and a large rise in digital payments more generally. Read more.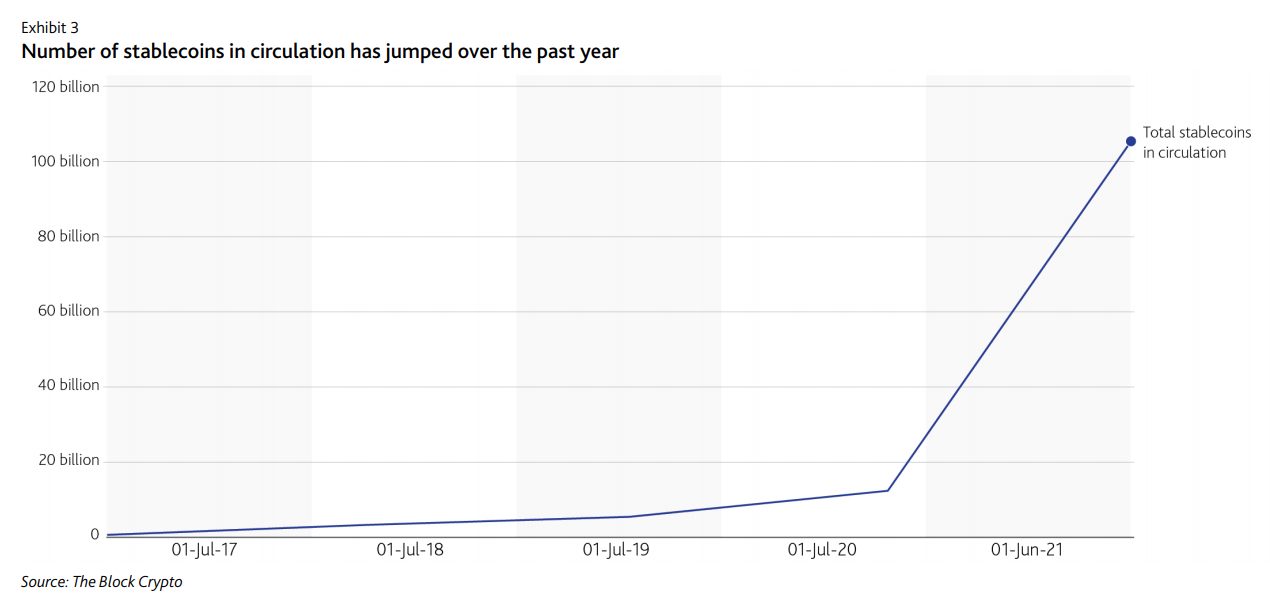 Financial institutions to accelerate spending in regtech, ClauseMatch survey shows (The Paypers)
Writers at The Paypers analyse results from a research by ClauseMatch, which states that during the pandemic, financial institutions have been accelerating spending on regulatory technology. A survey of almost 40 organisations was conducted. More than 42% of survey respondents witnessed a sharp rise in spending on regulatory solutions over the last six months, due to changes in working practices during the pandemic. Read more. 
Three quarters of UK financial organisations unprepared for unforeseen challenges, nCino research shows (The Paypers)
nCino has revealed its results from a new research on the views of senior executives within financial institutions on their ongoing digital transformation journeys. More than three quarters (78%) of respondents believe their organisation is unprepared to react and adapt to unforeseen challenges, COVID-19 being one such example. As a result, over one in three (35%) executives are focused on improving their organisation's resilience to future disruption through implementing new agile technology. Read more. 
State Of Fintech Q2'21 Report: Investment & Sector Trends To Watch (CB Insights)
CB Insights' State Of Fintech report features data-driven insights from their emerging tech insights platform. It takes a close look at global fintech investment trends in key financial verticals, partnership activity, top deals, and more. In this report you can find out what drove this quarter's $30.8B funding boom and explore trends including embedded insurance, compliance in the age of cryptocurrencies, and emerging corporate card and expense management players. Read more. 
From Surviving to Thriving: Digital Customer Engagement beyond Video Conferencing (Finextra)
Writers of Finextra explore how a more customer-centric approach can result in improved customer retention, increased revenues, and maintenance of market share. During the Covid-19 pandemic, and ensuing national lockdowns, one of the key challenges for financial services professionals involved in customer or client advisory has been ensuring a smooth digital migration – and that consumers are adequately served via video conferencing solutions. Read more.  
—
Do you have any news to share: please put feed@beta.hollandfintech.com on your press list. 
Curious to read and find out more from fintech? Then subscribe & read our full newsletters here: https://hollandfintech.com/featured/newsletters/ . In order to see our other weekly highlights, check out the following links: analysis & opinion.