Alliances the name of the game
Ten days. That's how long it took for Ant Financial to get over 10 million customers for its P2P insurance product, covering critical illnesses, last October. The numbers far surpassed their own, otherwise lofty goals of reaching 3.3 million customers in three months.
Not to be outdone, Didi (known by some as the Chinese Uber), launched its own critical illness insurance. Meanwhile, Toutiao, the flagship news apps by ByteDance (which also owns TikTok and music.ly) sells insurance products from tk.cn (a subsidiary of Taikang) from its digital wallet. Other tech giants such as Tencent, Baidu, JD.com, Meituan, Suning, Sina, and Ctrip have already entered the insurance market or are looking to do so.
Regulations may provide a reprieve to the incumbents and a dampener on the tech giants' ambitions: regulators pulled the plug on Ant Financial's P2P product soon after, while JD.com's P&P insurance lasted barely a day before being put on hold. However, regulations are generally not aimed at stemming the longer-term trend of the rise of big tech in financial services — in China, such abrupt endings often prelude the formalisation of policy frameworks enabling and allowing such products.
Traditional Chinese P&C insurer

Zhong An's premium structure a few years ago

Elsewhere in the P&C space, Zhong An, which started off selling new types of scenario-based insurance, especially specialty products such as shipping returns insurance and flight delay insurance, has slowly reshaped its premium structure to become a much more traditional P&C insurer, competing with the largest traditional insurers in the biggest lines of business. Motor insurance has become the largest line of business after health insurance, and may even outstrip health insurance soon if its exuberant growth continues — premiums written for the motor business sextupled in a year. Zhong An's much-heralded launch of usage-based insurance may provide enough impetus for exactly this.
This indicates a potential path that tech giants may take in insurance. They may start by gaining customers through specific, scenario-based products, and then branch out and compete directly with incumbents on their home turf.
This will naturally not be limited to China. In Southeast Asia, Zhong An has partnered with Grab (the local version of Uber, or the local version of Didi depending on your perspective) to form a joint venture offering an insurance sales platform. The most mature markets, such as the US and Japan, seem to be seeing this trend later than the emerging markets, in part due to the presence of well-entrenched incumbents and the oversight of a better-developed regulatory system.
In the US, some of the key alliances are still revolving around incumbent financial institutions and tech giants (rather than the insuretech + new tech partnerships such as Zhong An and Grab). For example, the Berkshire, Amazon, and JP Morgan teamed up to launch a health startup that threatens to disrupt the sector last year, which is reminiscent of Zhong An (a joint venture of Ping An, Tencent, and Alibaba) in some ways. Naturally, partnerships won't just be limited to insurance either — Apple's alliance with Goldman Sachs (for their joint credit card) heralds the potential for many more yet to come.
As mentioned in the report What if Amazon Entered Your Industry Three Years Ago, collaboration will be the name of the game, at least for now, between the tech giants and the incumbents. Even before Zhong An became involved with Grab, Chubb, for example, had already partnered up with Grab to sell its own insurance offerings.
The game's on to nail down the alliances.
---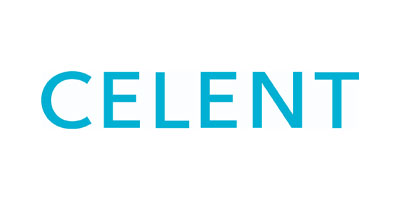 Celent is a research, advisory, and consulting firm focusing on financial services technology, and is a part of the Oliver Wynman Group.