The number of startups in the field of regulatory technology (RegTech) is growing steadily and for good reason. As regulatory complexity increases, so does the need for technology-enabled solutions that allow regulatory requirements to be met more efficiently. But that's not all. It is also the proliferation of digital services and products that require new compliance solutions to be digital, and it is in this domain that they can have their greatest impact.
By Ralf Huber, RegTech Enthusiast at Apiax
Where compliance knowledge is needed is not where it is abundant
Imagine for a second where compliance knowledge is needed every day. It is on the front line of financial institutions. Where client advisors and account managers need to be sure that they can offer a particular service, for instance. Or where clients access a digital tool to ask for a particular product. And now imagine where the compliance expertise is located in the same institutions. If you think that it is not where it is needed, then you are absolutely right.
What is crucial for understanding is that the way in which compliance knowledge is shared within financial institutions is very worrying. Let's take a look at some examples. Regulatory experts still share their expertise with client advisors through paper-based handbooks and manuals. They also entertain in-house policies on the intranet, often in pdf format. And they hand over checklists to developers to ensure that all necessary requirements are met in hard-coded, hard-to-modify digital processes.
RegTech changes the way compliance knowledge is shared
That sounds like the perfect example to disrupt with the help of digital tools, and it is. Imagine a financial institution where everyone has easy access to compliance knowledge at all times. Where regulatory knowledge is translated into clear yes or no answers and guidelines are not published somewhere, but directly translated into digital rules.
This is exactly where we see that RegTech can offer the greatest added value. We believe that RegTech needs to change the way regulatory experts maintain and share their knowledge and how this knowledge can be used where it is needed.
What is required for this are at least three things: First, an approach to translate complex regulatory questions into binary rules. Second, software that makes it possible to store and adjust the multitude of rules that are critical to any financial organization, also providing a detailed audit trail about which rule was active and what point in time. And third, a way to deploy these rules across any enterprise, meaning to make them easily accessible to employees throughout an organization. This is exactly what we at Apiax have been working on, and we're proud to say that our technology is already used by global private banks and universal banks.
RegTech and compliance in the digital age
And just like that, we've described our understanding of RegTech. Today, RegTech is predominantly understood in a "vertical" manner. Here, RegTech is about a specific topic, such as anti-money laundering or onboarding. In our view, RegTech should be understood in a "horizontal" way. It should be about how to transform regulations into machine-readable, binary rules, and how to manage and distribute these rules across organizations. It is more about how we approach compliance in the digital age than about how we solve particular headaches.
Ultimately, this allows fixing the broken link between where compliance knowledge is needed and where it is abundant and ensures that everyone in financial institutions has easy access to compliance knowledge at all times.
---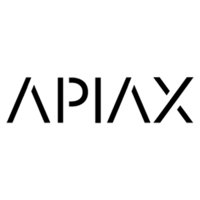 Apiax is a regtech start-up that combines both its legal and compliance expertise with technological know-how to create lean-yet-comprehensive solutions. These solutions transform complex financial regulations into digital regulatory rules and can also be used to manage the entire lifecycle of regulations.