Personal Finance Management with Bittiq
On Tuesday December 10th, Bittiq hosted a "Personal Finance Management Roundtable" at their offices in Utrecht. In essence, Bittiq creates smart data-driven solutions that enable companies to help their users make better financial decisions. The innovation they see in personal finance goes mainly in the direction of improving the existing customer experience. They also strongly believe young people need to be more proactively involved in the financial decisions that will affect them later. Only truly customer-centric personal finance will make that happen. And Bittiq should know as they "went door to door" when they first started.
Aside from being the first provider of an Open Banking SDK in The Netherlands that can plug into larger apps, Bittiq used the opportunity of this roundtable to announce the launch of a new solution called "The Money Activator". This unique solution bridges personal finance and future choices individuals should make with regards to savings, investments, pensions and sustainability. Bittiq will be sharing more about "The Money Activator" on their own channels. Stay tuned.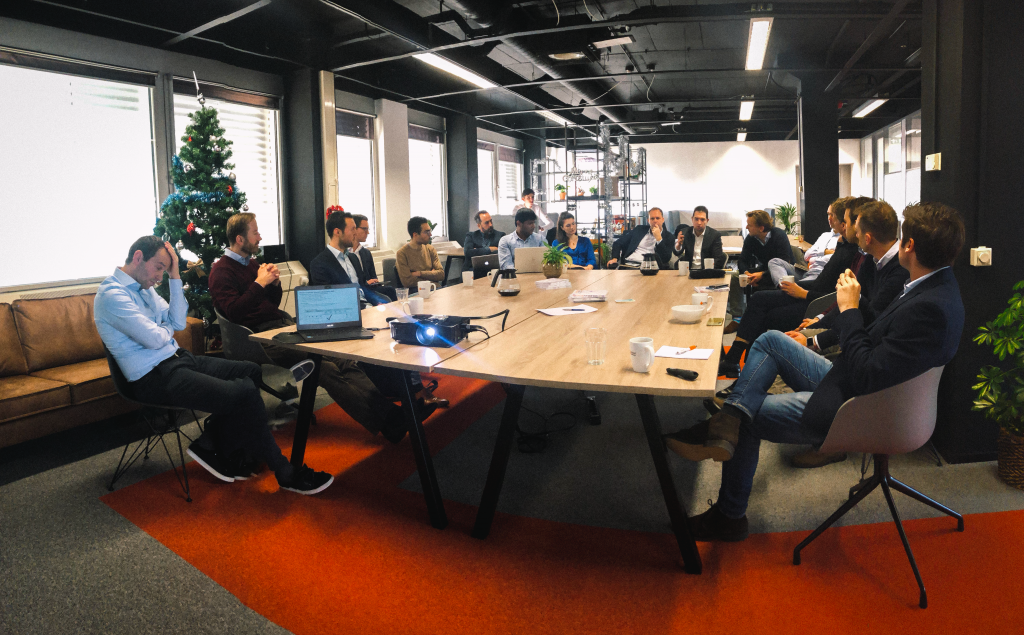 Around the Personal Finance table with our guests
During this insightful roundtable we were fortunate to have active participation from a wide variety of guests from companies such as ING, Rabobank, Signicat, Refinitiv, MyMoneymanager, BuddyPayments, NVB, Bittiq and Franx. A non-exhaustive list of some of the topics that were discussed included:
Banks need fintechs to grow but there are limited success stories
The real winners will be those providing financial services to non banked individuals
Regulation and antiquated systems are the biggest hurdles for banks
Where is there more trust? With banks or big tech companies such as Amazon and Facebook?
Is the security of Amazon truly better than banks? (There was vivid debate on this but it appeared Amazon has the lead here.)
Are young people more inclined to use/trust "new" big tech companies over "old" banks? (It appears they are.)
The possibility of banks including accounting in their future services
Collective insurance models such as "Broodfonds" are possibly the future of insurance
Using insights from behavioral science can help influence consumers to make the right financial decisions
Frictionless international growth for SME's and corporates with Franx
At most of our roundtables there is at least one guest invited to provoke discussions and provide insights. At this event, Jasper Wolfs from Franx outlined the Franx proposition and how it interconnects with corporate finance. Through one single IBAN code, Franx is able to offer its customers FX conversion, hedging and international payments. Jasper explained that the corporate finance market for SME's and mid-sized corporates is still not mature. He pointed out that this is largely due to the fact that traditional banks never saw this segment as an interesting revenue pool due to high internal costs within banks.
Franx helps SME's and mid-sized corporates to grow internationally without friction. Corporate finance is the corner stone of their operations and consequently the international payments and conversion of these companies. Franx offers integrations with bookkeeping systems that provide insight into finance while also streamlining financial processes and executing transactions based on these processes. As Open Banking is maturing and the ecosystem is growing, Franx believes linking insights based on customer data will enable financial product (execution) usage to become increasingly important in the near future.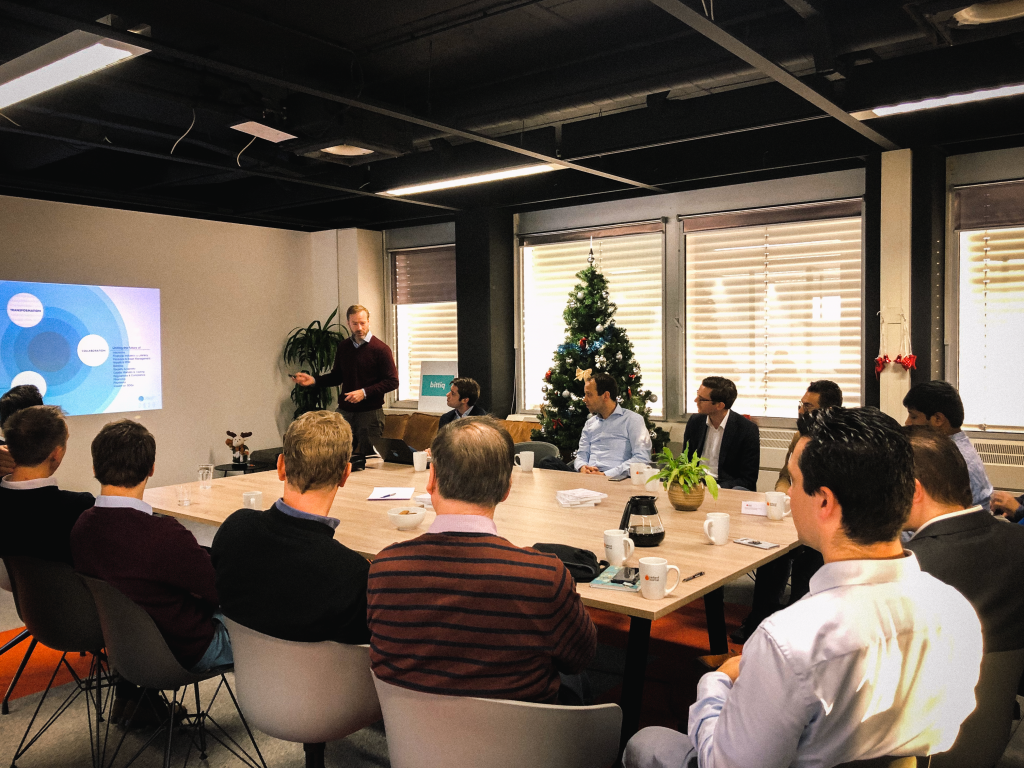 PFM Roundtables 2020: What will be next?
As with all roundtables, we like to make a round of feedback at the end to gauge how our host and guests experienced the event. It also gives us an opportunity to (a) hear directly how we can improve the event and (b) determine what are the common/logical threads of discussion for the next roundtable.
Some of the final conclusions that were drawn included:
Real customer contact is key
It's all about making life easier for consumers and businesses
The need for a true fintech/bank coalition is rising
Fintechs should consider pooling resources for the expensive costs of ISO certificates
PFM should have a stronger element of investment portfolio analysis
Banks and big tech companies will increasingly copy all the innovation happening at fintechs
Holland Fintech will be coming back to the PFM community in early 2020 to determine the next themes for the next Personal Finance Management roundtable. Some of the suggestions raised by our guests on December 10th included the following:
Customer Insights
Onboarding
Crowdfunding as part of a service suite
Increased collaboration between fintechs
How to pool the "big" resources of banks with the "small" resources of fintechs
No doubt there were others. And surely someone in your organizations has ideas for our next roundtable and/or is keen on hosting one.

Roundtables – trends, challenges and opportunities
Holland Fintech frequently organizes round tables that enable our members and their guests to discuss market trends, challenges and opportunities. They are hosted at the offices of one of our members and on average allow 25 participants to connect directly with peers and industry specialists. Topics can be industry focused like capital markets, wealth tech, insurance tech, open banking or around themes such as cybersecurity, GDPR and PSD2.
The ultimate mission of Holland Fintech is to incite collaboration, transformation and positive impact. More than 500 members use our knowledge network to work towards a more connected, efficient and self-sustaining financial technology ecosystem. We will start publishing "Roundtable Recaps" after most roundtable events for those persons that weren't able to attend.
Interested in participating in similar roundtables? Join us