Personalisation in banking is not a question of if or when, but how. Here are three things you should avoid – and what to do instead.
Don't (just) assume
A common mistake banks make in their efforts to serve customers better is failing to understand how customers define "better". Personalisation comes in all shapes and sizes, from simple bill payment reminders to long-term investment advice. It's crucial to ensure that whatever tool or feature a bank rolls out creates actual value for its users. "The first thing banks should think over is what customer needs they want to address through personalisation. It's not enough to assume that people will find something useful, build a use case for it and then hope for the best" Tamás Braun, W.UP's sales director says.
How to make sure that you've got your priorities right? Measure, measure and measure some more. Whether you're going for quick wins or big plays, assessing the impact of a personalisation tool is an absolute must. Are people using it? How many of them, how often and how exactly? And most importantly, is it making a difference to their experience? Tamás explains: "When it comes to personalisation, it's best to take a step-by-step approach. For example, you can start with two or three priority features, keep an eye on how they perform and tweak them to your customers' habits and preferences. It's a learning curve, really."
Don't waste real time
According to McKinsey, "successful digital banks deliver a truly seamless multichannel experience by gathering real-time data and using analytics to understand the customer and build the proper (and always consistent) journey view." To get there, however, banks need to answer a few key questions. Which customer groups would benefit from personalisation? And, in the post-GDPR era, what kind of data and data sources can be used to create personalised services? "Personalisation, by definition, is different for everyone. For example, money insights are useful for most people. But that doesn't mean they want to see the same data the same way," Tamás points out.
Distilling real-time data can be quite a challenge. But it's also turning into the new norm, in and outside of the banking sector.
In 2019, Stockholm-based Klarna became the largest fintech startup in Europe, valued at $5.5 billion, offering "buy now, pay later" services in tandem with 90,000 online merchants across the globe. In 2017, the payments company handled about $21 billion in online sales, essentially because they were in the right place (online shops), at the right time (checkout) with the right solution (flexible payment options). "The competition between banks over who can come up with the best offer at the best time is getting more and more intense. They're probably starting to realise that price and loyalty are no longer the only factors in customers' buying decisions."
Don't push it
Personalisation means interacting with your customers better – not more. Especially not talking more about your loans or credit cards or whatever it is you need to sell to reach your sales targets. To get ahead in the personalisation game, banks must carefully plan out customer interactions and focus on building a smooth experience.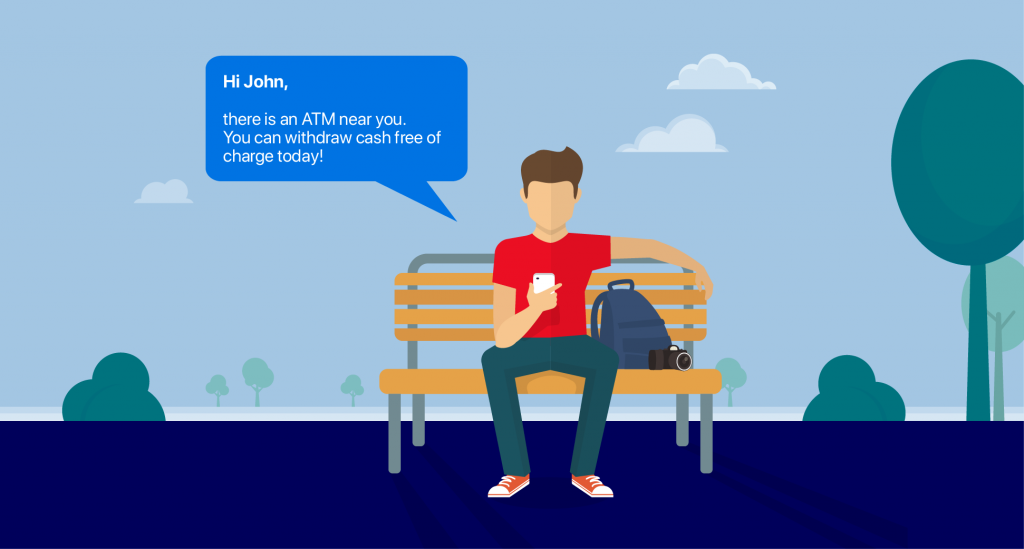 For example, they can alert a customer if they've exceeded their holiday budget during a vacation or show them the nearest ATM where they can withdraw cash free of charge. Or give them advice on what to do with their extra income, like put it toward a pension fund or use it to pay off an outstanding debt.
Tamás explains: "This is something that branches have traditionally taken care of. But new technologies such as artificial intelligence and machine learning make it possible for banks to personalise at scale. In other words, they can provide personal attention to millions of customers whenever and wherever they need it."
Read original article here