Current account verification processes can be a pain. They can also take days. But the thing is – they don't have to. With new open banking capabilities, you can instantly verify a customer's account information in a way more efficient way. That's what our new Account Check product is all about.
Having to fill in an online application to open a new bank account, move funds or link a payout account can be a big hurdle. And then there's the matter of waiting for days to get everything verified and sorted. As with any cumbersome process, the result is high abandonment rates.
Existing verification methods (like manual form-filling, micro-deposits, and sending in – gasp! – physical bank statements) are a pain point for many companies. They can be slow, costly, and not all that reliable. With today's photo editing tools, it's relatively easy to forge screenshots and bank account statements.
So how can you catch account fraud while also offering a smooth onboarding flow? That's what Tink's new product, Account Check, is here to solve.
Verifying account data in under a minute – instead of days
Using Account Check, you can instantly verify account ownership by leveraging open banking to get the user's account information straight from their banks – from account number, IBAN or routing number to account holder name, and (in some markets) identity data.
This simplifies the verification process to provide a faster and easier onboarding as well as setup process for direct debit and payouts.
So instead of asking customers to jump through hoops to provide their information, then spending days verifying the information, with Account Check it can be done with a few clicks. Users connect to their account and authenticate with their bank, and their information is pulled automatically – completing the process in under a minute, as opposed to several days.
And of course, since the information is coming straight from the banks, you know you'll get accurate and valid data. You skip the headaches caused by photoshopped statements, as well as plain old human error (most commonly typos).
The result is a smooth – and ultimately forgettable – onboarding. Instead of a gnarly process that has customers turning away.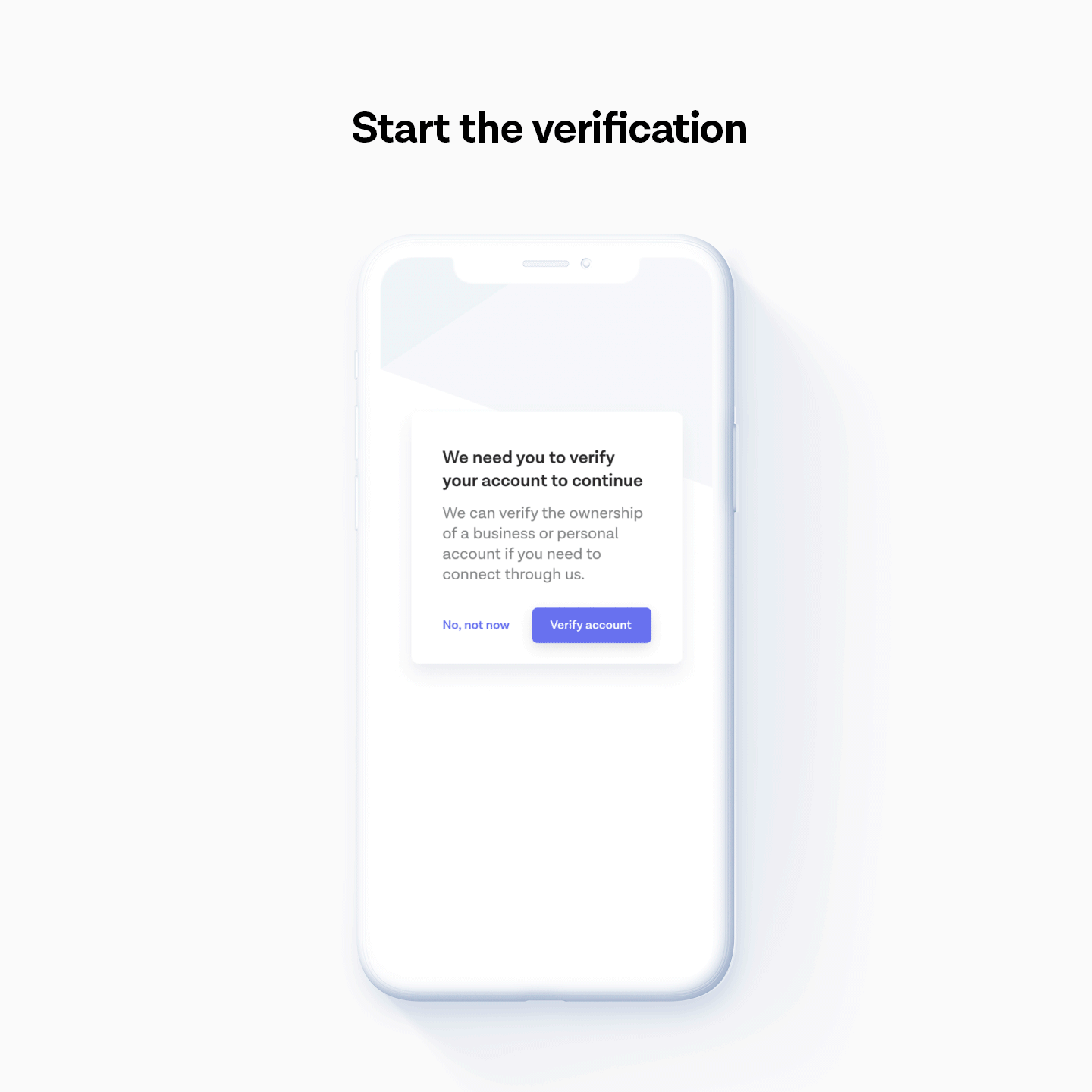 Tradera's reimagined onboarding
When customers need to connect their accounts to a service – be it for direct debit or payouts – they are commonly asked to manually fill in their details. This often requires some digging (as most people don't have their account numbers memorised), and can often result in mistakes (typos happen, especially when there are so long strings of numbers involved). The customer goes through a lot of effort, and there's still plenty of room for error.
Tradera, a leading circular marketplace in Sweden, wanted to reimagine this process and make it easier for people to start selling their items with an improved payout setup. With Account Check, their customers can skip the manual work and have their details automatically fetched – and verified – using real-time data. All they do is connect to their bank.
It takes less than a minute. By removing friction, and providing an instant and secure way to verify bank accounts, Tradera vastly improved the user experience.
Check it out for yourself
Account Check is Tink's end-to-end verification solution, and has just joined our product catalogue. If you want to take a look at how it works, try our demo. If you like what you've read and just want to get right ahead to business – contact our sales team.
Read the original article here. Find out more about Tink here.