We are excited to present to you the top 10 innovative startups selected to join the Shell StartUp Engine Brazil 2021 program, powered by Startupbootcamp. ????
The selected teams are ready to accelerate their business during the intense 3-month program with the support of a global network of mentors and experts. ????
Would you be interested in mentoring any of the teams? Join the mentor team via the button below.
Meet the Shell StartUp Engine Brasil 2021 class:
Green Mining: An intelligent reverse logistics technology to efficiently recover post-consumer packaging and bring it back into the production cycle – while generating social impact.
ECO PANPLAS: Recycling post-consumer plastic packaging that has been in contact with oil through ecological decontamination, with traceability and without using water or waste generation.
PYPIV: Develops an innovative technology that transforms waste into energy in a sustainable way that can be applied from cars to trucks and industrial vehicles.
ATLAS POWER: Develops solar photovoltaic battery storage systems and energy and battery management systems to increase safety and longevity in residential/commercial projects and electric mobility applications.
BeepBeep: Smart and sustainable mobility solution that offers a fleet of electric cars, sharing them at an affordable cost and with zero emissions.
Ecomilhas: Urban miles system that rewards users for using sustainable mobility alternatives and offsets the carbon of companies committed to ESG metrics.
Horus Smart Detections: Development of autonomous solutions with drones, artificial intelligence, satellite, software, and robots for inspection of industry 4.0 assets.
NINA: Integrated technology with several applications to standardize, centralize and track reports of harassment and violence against women.
Clean Ocean Fiber Tech : Develops a durable yarn that prevents and replaces cut fibers to avoid microplastics and chemicals released into the ocean and the environment.
Eloé Energy: Connects energy consumers and companies based on mapping products and services in the sector.
Thank you to all 15 teams and everyone who has participated in the selection days! ????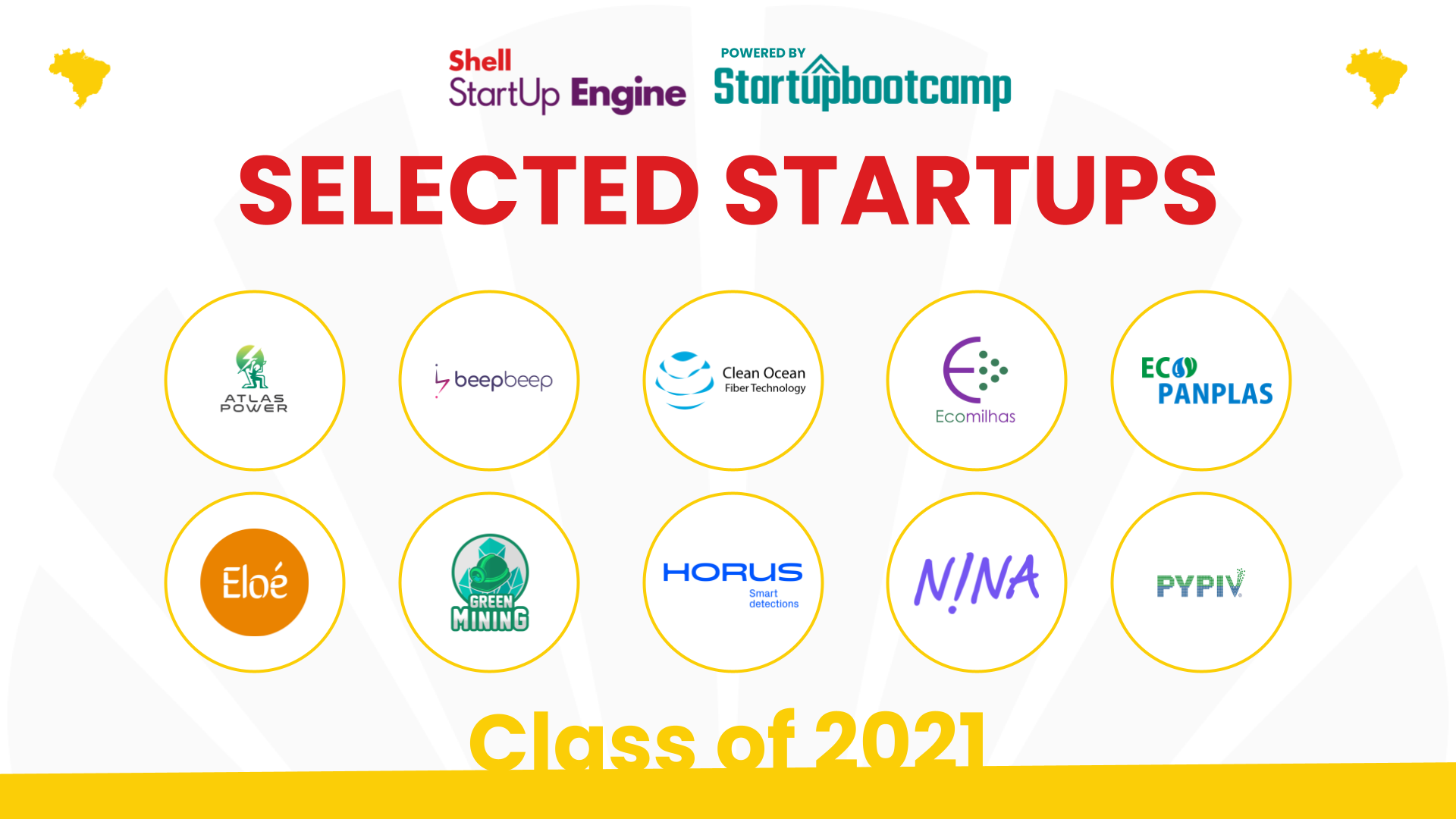 Become a mentor here.