For this week's research article, we dive into new insights on fintech overview, ESG, security and crypto. Enjoy researching!
New study finds that climate finance for Africa needs to grow 9x from $30 billion to $277 billion to meet 2030 climate goal (fsdafrica)
Research released by Climate Policy Initiative finds that total annual climate finance flows in Africa for 2020, domestic and international, were only USD 30 billion, just 11% of the USD 277 billion needed annually. While the financing gap is significant, Africa's rapid urbanization, expanding infrastructure, and energy-access needs offer significant investment opportunities. Commissioned by FSD Africa, the Children's Investment Fund Foundation, and UK Aid, the Landscape of Climate Finance in Africa is a first-of-its-kind analysis to map climate finance flows in Africa by region, by sector, and by source. It aims to establish a baseline of public and private climate finance flows in Africa to help investors and climate negotiators scale up climate finance by improving the understanding of the volume, sources, thematic uses, and sectoral allocation of these flows to identify entry points, financing gaps, and opportunities for new investments. Read more
Bring on the Tokens for Private Markets (Bain&Company)
Beyond the crypto trading headlines, real asset tokenization is an important but less known part of web3. A token is a piece of data that represents a piece of information, such as a credit card account number or any digital or physical asset. Private market assets like real estate, private equity, and private debt do not operate with the same type of infrastructure as public security markets. Tokenizing these assets and defining standards for trading can make it easier and more efficient to trade real-world assets or use them as collateral, like public securities are used as collateral today. For instance, shares of an office building in Miami would move more easily through the financial system with tokenization. Tokenization is emerging in private equity, where KKR plans to use tokenization to enable part of one of its private-equity funds available to individual investors on the public blockchain. These private markets are far larger than public markets. The web3 evolution could take a decade or more, but any firm working in capital markets, asset or wealth management should be excited about the chance to improve its view of and access to private assets. Read more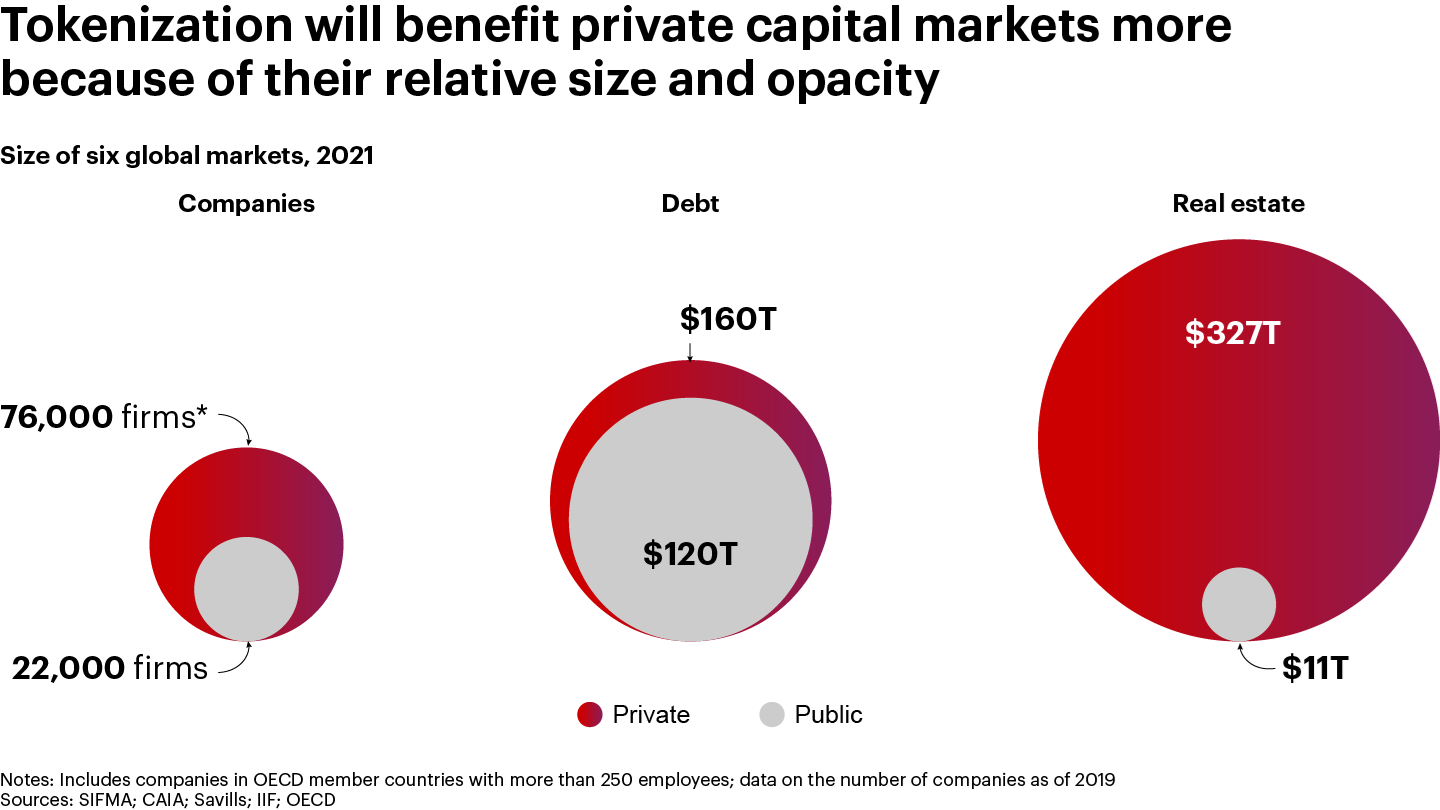 Fintech Driving Record Growth of Irish Exports to Middle East (The Fintech Times)
Exports by Irish companies in India, Middle East and Africa have reached a record high with fintech one of the sectors leading in sales, according to the Irish Government's trade and innovation agency. In 2021, companies backed by Enterprise Ireland had their highest ever level of export growth globally. Exports by Irish companies increased by 18 per cent in India, Middle East and Africa to record high of €1.45billion. The latest statistics add to the record year seen for Enterprise Ireland globally. 2021 also saw the highest ever level of growth for Enterprise Ireland-backed companies in export value – up 12 per cent and valued at €27.29billon last year. Read more
Swiss FinTech investment on track to decline from 2021 (Fintech Global)
Swiss FinTech investment is on track to drop 16% in 2022 based on investment in the first half of the year whilst deal activity is only projected to drop 4% indicating that appetite for fresh innovation among investors is still there. SEBA Bank, a cryptocurrency company that provides a seamless, secure, and an easy-to-use bridge between digital and traditional assets, was the largest FinTech deal in the first half of 2022 raising a $119m in their latest Series C funding round led by DeFi Technologies. The Swiss bank's chief executive officer, Guido Buehler said "We plan to expand into a number of new priority markets globally with this funding, including the Middle East. This funding will also be used to grow our headcount across these new priority markets. In addition, funding will be used to drive institutional business growth through further investment in our product offering and technology." Read more
–
Do you have any news to share: please put feed@hollandfintech.com on your press list.
Curious to read and find out more from fintech? Then subscribe & read our full newsletters here. In order to see our other weekly highlights, check out the following links: analysis & opinion