For this week's research article, we dive into new insights on crypto overview, digital payments, and banking. Enjoy researching!
Eurozone inflation is easing but remains painful. Which countries in Europe are being worst hit? (Euronews)
Inflation in the eurozone eased slightly in November for the first time since June 2021, but it remains in the double digits as rising food prices and high energy bills continue to squeeze budgets. Annual inflation is expected to have reached 10 per cent in November, down from 10.6 per cent in October, according to the latest estimate of the EU's statistics body Eurostat. The sharpest drop in inflation was in the Netherlands, where it eased to 11.2 per cent in November compared to 16.8 per cent in October. Driven by energy and food, inflation had reached an all-time high since November 2021 every month. The situation had worsened since the spring with market disruptions related to the war in Ukraine. Read more
A customer-first strategy is pivotal to wealth management success (Capgemini)
The past year was one of tremendous wealth accumulation around the world: recovering economies boosted by stock market gains pushed global high net-worth individual (HNWI) population up by 7.8% and 8%, respectively. But to capture this growth, wealth management firms will need new and improved ways of delivering personalization to augment client experience. Highlights from the Capgemini World Wealth Management Report 2022 include: Equities remained the go-to asset class, and with healthy stock market returns, North America maintained its dominant position in HNWI wealth and population.; HNWIs demonstrated measurable interest in emerging asset classes – especially ESG and digital – and vocalized their desire for better digital and personalized offerings.
The rise of several new customer segments – millennials, women, Tech-Wealth, LGBTQ+ individuals, and the mass affluent – creates enormous growth opportunities for wealth management firms.; Firms that leverage cloud, AI/ML, and digital technologies to strengthen their core and augment capabilities will be well-positioned to personalize client experiences and engagement across channels and products. Read more
Instant Payments: Regulatory Innovation and Payment Substitution Across Countries (IMF)
Instant, or fast, payments are credit transfers completed and settled within seconds or minutes. They have low costs, reduce payment risk, and have significantly replaced the use of cash, cards, or check and direct debit payments. We note the role played by regulators in promoting instant payments and identify instances of significant payment instrument substitution across 12 advanced and emerging market economies. This substitution reflects the realized demand for attributes offered by instant payments. As these attributes are quite similar to those for CBDC, the demand for retail CBDC (if issued) may be less compelling. Read more
The evolving payments landscape: how data-sharing makes all the difference (Trade Finance Global)
The evolution of cross-border payments is more exciting than ever. However, for banks, the priority is to use the payment data for compliance and differentiation. So, get your data in order. Around a decade ago, new entrants prompted SWIFT to find a way to increase visibility by tracking global payments processed by correspondent banks. And so, SWIFTgpi was born. More recently, the growing adoption of––and concerted industry migration to––ISO 20022 in the cross-border and high-value payments space promises to be valuable. This, as well as the ISO norm, will improve data structures and allow richer data to be embedded in instructions and statements. It is a long overdue move, as ISO 20022 launched two decades ago. This fact alone presents various operational challenges for banks, as older IT systems are not designed to handle data-rich formats––such as ISO 20022. Read more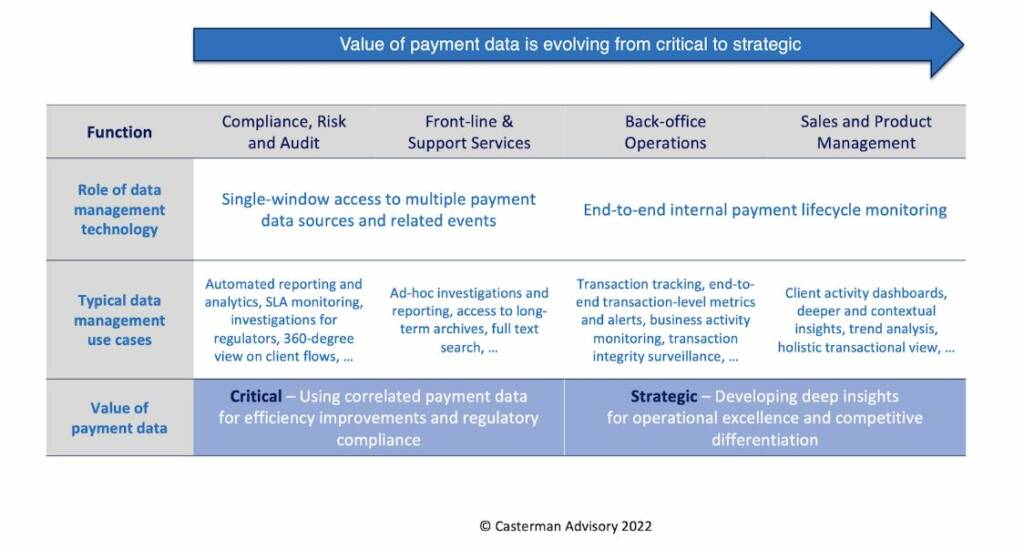 –
Do you have any news to share: please put feed@hollandfintech.com on your press list.
Curious to read and find out more from fintech? Then subscribe & read our full newsletters here. In order to see our other weekly highlights, check out the following links: analysis & opinion