A little bit of last year and some of new year, but here we go – selected research news that hopefully will help for the better! Enjoy researching!
State of Fintech 2022 Report (CB Insights)
Global fintech investment activity steadily declined throughout 2022, with funding dropping by 46% from 2021's record levels. Global fintech funding reached $75.2B in 2022 — marking a 46% drop from 2021, but up 52% compared to 2020. The funding slowdown was especially severe in the second half of the year, with Q4'22 funding clocking in at $10.7B — the lowest quarterly level since 2018. Read more
Study on the payment attitudes of consumers in the euro area (SPACE) (ECB)
The study on the payment attitudes of consumers in the euro area (SPACE) looks at how consumers use different payment methods in euro area countries. It also explores their payment preferences and perceptions concerning access to and acceptance of these means of payment. SPACE helps the ECB to understand consumer demand and evolving market trends and facilitates the implementation of the Eurosystem's cash and payments strategies. Read more
New FinTech unicorn announcements remain rare with only one recorded in December (FinTech Global)
FinTech unicorns announcements continue to be scarce in December with no change in activity from November. Overall, there are 258 new unicorns across all industries this year and FinTech unicorns represented 32.5% with 84 in total. Although this is a major 55% drop compared to 2021 levels which saw 154 new FinTech unicorns. The share from FinTech companies saw almost no change from 2021 with a slight 0.4 percentage point increase in 2022. Read more
The state of fintech in Australia (InDaily)
Beaumont Capital Markets' International Fintech Review 2022/23 finds that Australia is a global leader and has plenty of opportunity to expand its expertise and products throughout Asia. The Australian chapter of the review, by BDO's Global Leader of Fintech, Tim Aman, states that Australia's financial services industry has traditionally been characterised as secure and effectively managed due to the strong regulatory environment resulting in banks with strong capital positions and a robust asset management industry led by industry and retail superannuation funds. Read more 
KSA Robo-Advisory Market is expected to grow 5x, generating USD ~3.5Bn by 2026F owning to rising digital transformation, emergence of new players and Government Initiatives: Ken Research (Fintech Futures)
The report covers Digital financial advisor in Wealth Management KSA, digital investment management services platforms in KSA, Future of Wealth Management Robo-Advisory KSA, Haseed Robo-Advisory Wealth Management Market, Investment Management Software In KSA, KSA Hybrid Robo-Advisors Wealth Management Market, KSA Pure Robo-Advisors Wealth Management Market, KSA Robo Advisory Market, KSA Robo Advisory Services Market, KSA Robo Advisory Software Market, KSA Robo-Advisory in Wealth Management Industry, KSA Robo-Advisory in Wealth Management Market, KSA Robo-Advisory in Wealth Management Sector, KSA Robo-Advisory Wealth Management End Users Industry. Read more
Dutch Fintech Map 2022 (Holland Fintech)
Since 2014, Holland Fintech has been mapping the fintech landscape, in the Netherlands and abroad. The growth has been explosive. In 2014, the fintech map contained 134 companies that were active in the Netherlands. Today, there are 1763 companies on the map. This year's report really shows how far we've come as a country when it comes to fintech. Download for free the full report here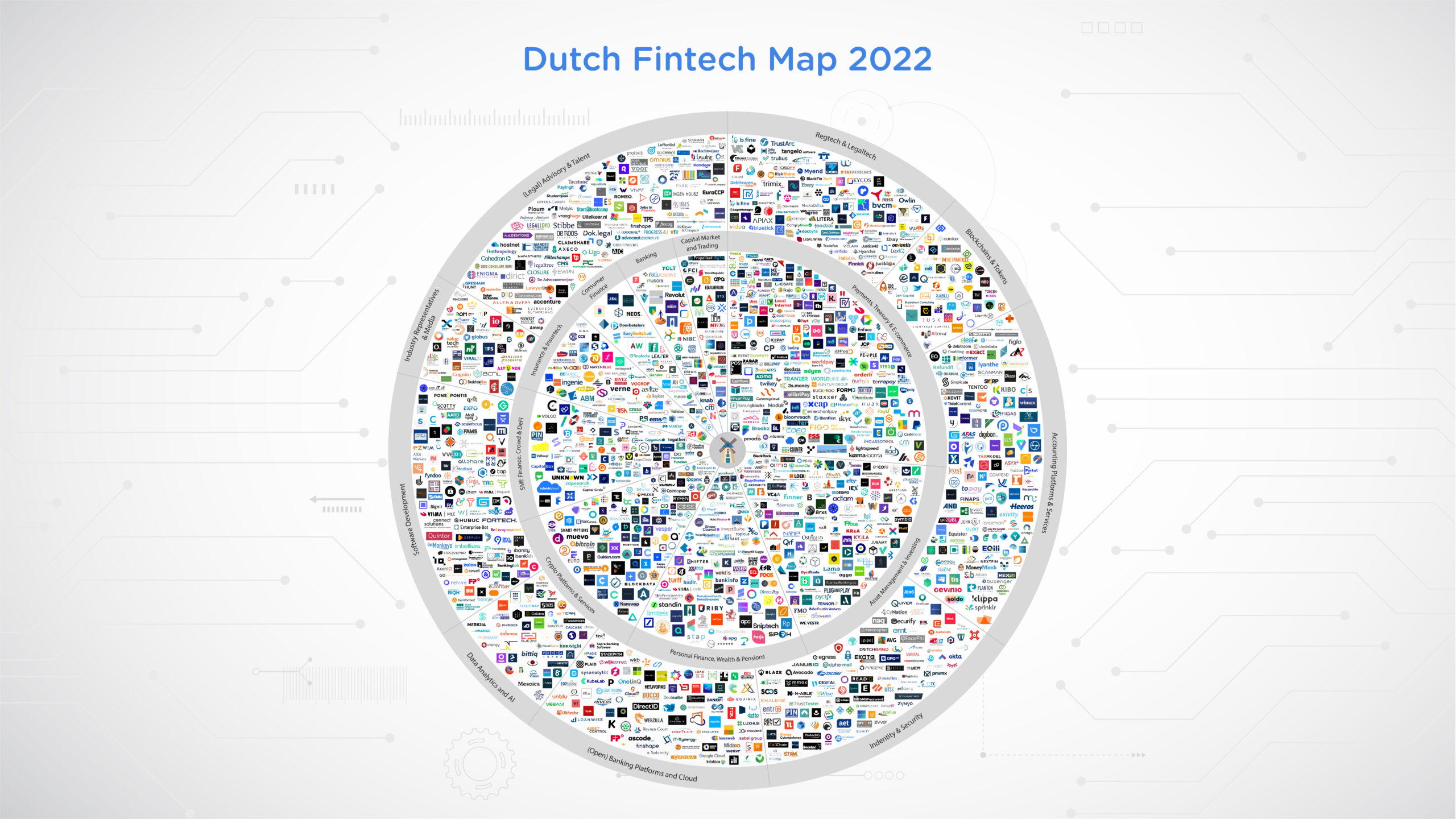 –
Do you have any news to share: please put feed@hollandfintech.com on your press list.
Curious to read and find out more from fintech? Then subscribe & read our full newsletters here. In order to see our other weekly highlights, check out the following links: analysis & opinion