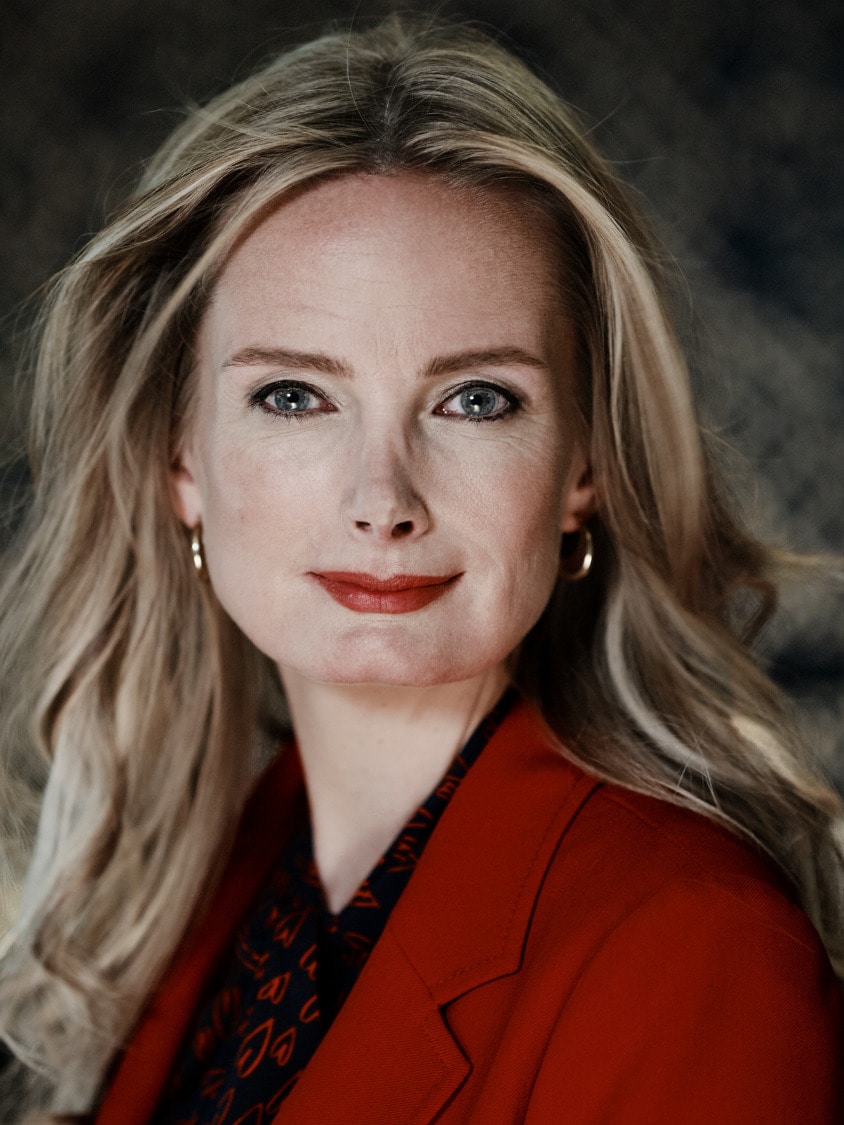 The CLEVR CEO talks why anyone can be a role model, how money is an enabler, and how Holland FinTech gives start-ups, and scale-ups, a voice.
I became a Holland FinTech board member because I believe that if all the different stakeholders in the financial and fintech industries come together, we can unite our knowledge, experience, and strengths to build a better financial ecosystem. Holland FinTech's goal is precisely that, and it's an organisation where the board exists to serve its members. Given my background in solving 'big' technology and digital transformation challenges, I hope to contribute to that.
The last time I spoke at an event was at a Techleap event where I talked about scaling businesses internationally.
My strategic perspective on finance's future for today's young people is that money and finance help you achieve your Big, Hairy, Audacious Goals. It's a tool to help you realise whatever gives your life meaning. But this is easy to say from a privileged position like mine. Many people don't have that luxury. This is why financial services must enable everyone to take advantage of everything it has to offer, instead of just helping the well-to-do protect and fortify their own interests. Technology, like cloud solutions and low-code apps, play a support role, helping you realise your business goals.
I'm also active on the boards/industry associations of companies unrelated to fintech, and I try to keep board representations to 1 or 2 because my primary concern is running CLEVR, where I just became CEO in March of this year.
Organisations like Holland FinTech play a key role in society because we in the financial services industry have a responsibility to make a difference. Holland FinTech accommodates this. Here, we can help give start-ups a voice, help them scale tech, build their businesses, and assist in solving any other issues they may have.
The key to addressing issues like financial inclusion, financial literacy, and sustainability is ditching bias and being open to the world's diversity, in every way. Financial services information and calculation models usually aren't an accurate representation of the outside world and that comes down to data bias. Fintech can assist in identifying and removing it. Fintech can also be used to significantly reduce financial stress. All of this means redefining existing business models and building digital bridges to bring people closer to financial services organisations who are there to support.  
You'll find these three things on my desk: Apple products—MacBook, iPhone, iPad, and AirPods. Food items for humans and dogs—sparkling water, chewing gum, dog treats. Lastly, let's call it "necessities"— Post-it notes and facemasks.
The oldest and youngest people on my team are 62 and 20. Age is just one part of diversity, and I focus on making my teams as diverse as possible, whether that's sexual preference, ethnicity, neurodiversity, religion, nationality, etc. You always go for the best person for a role and include diversity in the mix. This is key to companies' success and also creating better work environments.
What is truly changing customer experience is consumers recognising the value financial services companies deliver in that everything can't be free. If consumers are willing to pay for services, banks, for example, can have healthier business models. It costs money to deliver value. 'Technological value' nowadays can be delivered 10 times faster and better due to the technological shift to cloud-based services and low- and no code software development. Reasons not to invest in technology and digital transformation are fading away.
The best advice a role model ever gave me has actually come from multiple people.  I believe everyone can be a role model in their own way and have an impact. So, I've learned a lot from the people around me. From Chris Zadeh at Ohpen for his relentless focus. From Conny Dorrestijn how she makes a true connection with people around her. From my mom's incredible drive to learn and work, who actually came up with the name of our company, CLEVR, and from Esther Vis with whom I work. She has shown tremendous leadership on diversity and sustainability discussions in our team. I also tend to learn a lot from people who embrace what makes them unique.
The biggest change in banking over the next 10 years is that the industry will be realigned with its role in society as a facilitator. Banks will be part of ecosystems, partnering more, and buying tech instead of only building it, leveraging it to create relevant services for everyone driven by easier application development and digital transformation. If you can imagine it, you can build it—and fast.