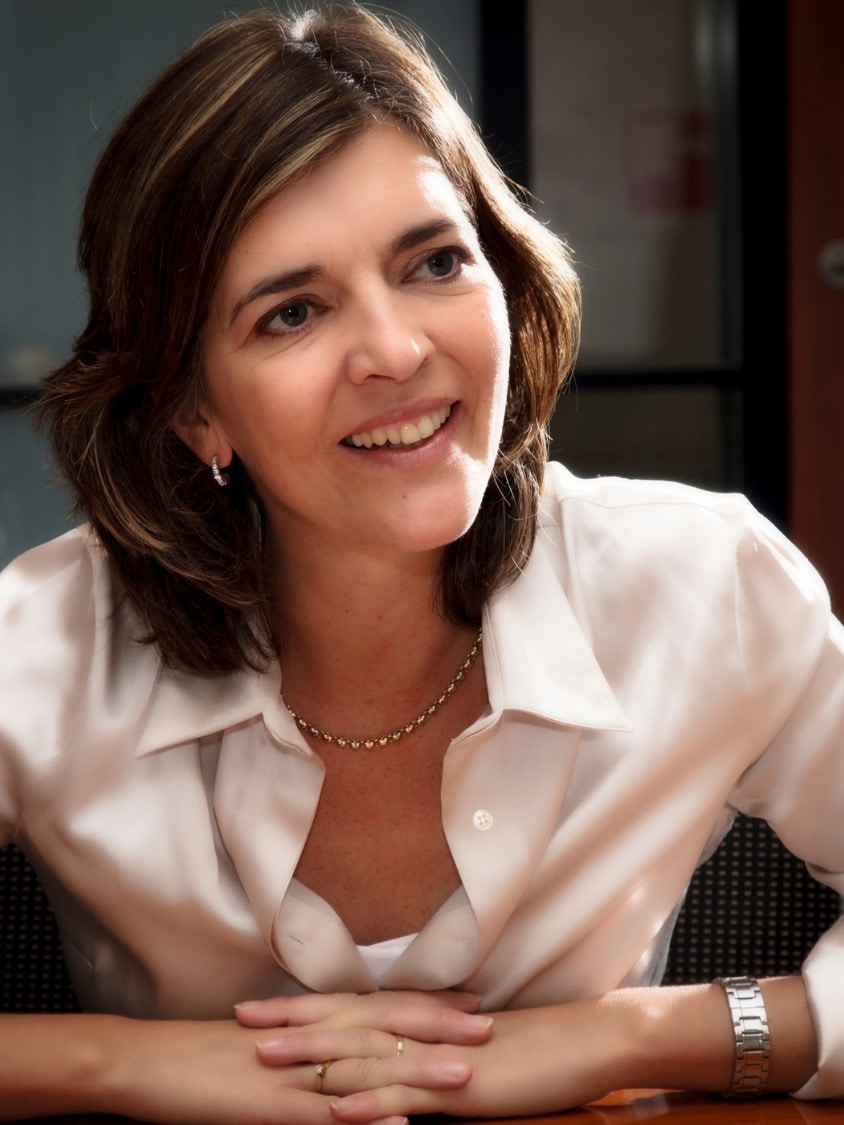 "You can only spot your unknown unknowns if you have new perspectives"
The InShared CEO talks about the link between financial inclusion and quality of life, why the key to digital transformation isn't technology, and classical music.
I became a Holland FinTech board member because it's important to improve access to financial services and offerings for consumers while also fostering a level playing field across Europe. We can all try do this on our own, but I truly believe that the impact lies in the ecosystem, in doing it together by collaborating. Holland FinTech reflects the ecosystem and gives the fintech industry a single voice.
The best advice a role model ever gave me was never stop asking questions. Curiosity is an important skill.
My strategic perspective on finance's future for today's young people is that they should learn tech, truly understand people, and then come work in financial services to help us change things. It's good to know what tech can enable, but the starting point is, without exception, understanding customer needs. The first step in this is finding the friction points, then either building or choosing the right technology to address them. Fintechs are problem solvers: they're constantly looking for friction points to see where they can add value.
You'll find these three things on my desk: Always my iPhone—to stay in contact. I have a notebook and pencil to jot down new ideas. 
I also use the notebook to draw, which helps me generate my ideas.
Organisations like Holland FinTech play a key role in society as they help facilitate the creation of robust solutions that can transform society. Holland FinTech also has a strong ecosystem and functions as its voice, making sure it's heard. The association is led by a very motivated and professional team that know how to organise and collaborate. Like I always say: You can only spot your unknown unknowns if you have new perspectives. Organisations like Holland FinTech don't just talk about change but do it, organise for it, and inspire others to do so as well.
The most important part of digital transformation is not technology, it's understanding people—that's where it starts.
The key to addressing issues like financial inclusion, financial literacy, and sustainability is awareness and belief. Organisations and individuals who are sincerely invested in this will make it happen. Soon, I hope we'll live in a world where everyone has access to the financial services they need to live a good life. These services should be delivered responsibly and sustainably. They should also be designed to make lives easier and excess returns should be used to further improve services. Luckily, nowadays sustainability is becoming a precondition for doing business rather than a distinguishing factor.
The Netherlands is a European fintech centre because it's international, entrepreneurial, well-regulated, and a place where it's easy to get a complete overview of all the actors. The Netherlands has all the ingredients to be an innovation leader.
I'm also active on the boards/industry associations of the Vrienden van het Concertgebouw, which I've participated in for the last 4 years. I'm actually a late bloomer when it comes to classical music, but I absolutely love it and it brings me new perspectives. I want everyone to have positive encounters like this. Increasing access is the board's goal, and I bring in the digital experience to make it happen.
The oldest and youngest people on my team are 67 and 19, and when there's a dialogue between the two, everyone learns. But we also have older teammates who are always shaking things up and young people who like to play it safe.
Regulation can help fuel fintech innovation by, at the European level, enhancing a level playing field and better stimulating cross-border financial services. In the Netherlands, regulation should be streamlined so entrepreneurs can try out new things.