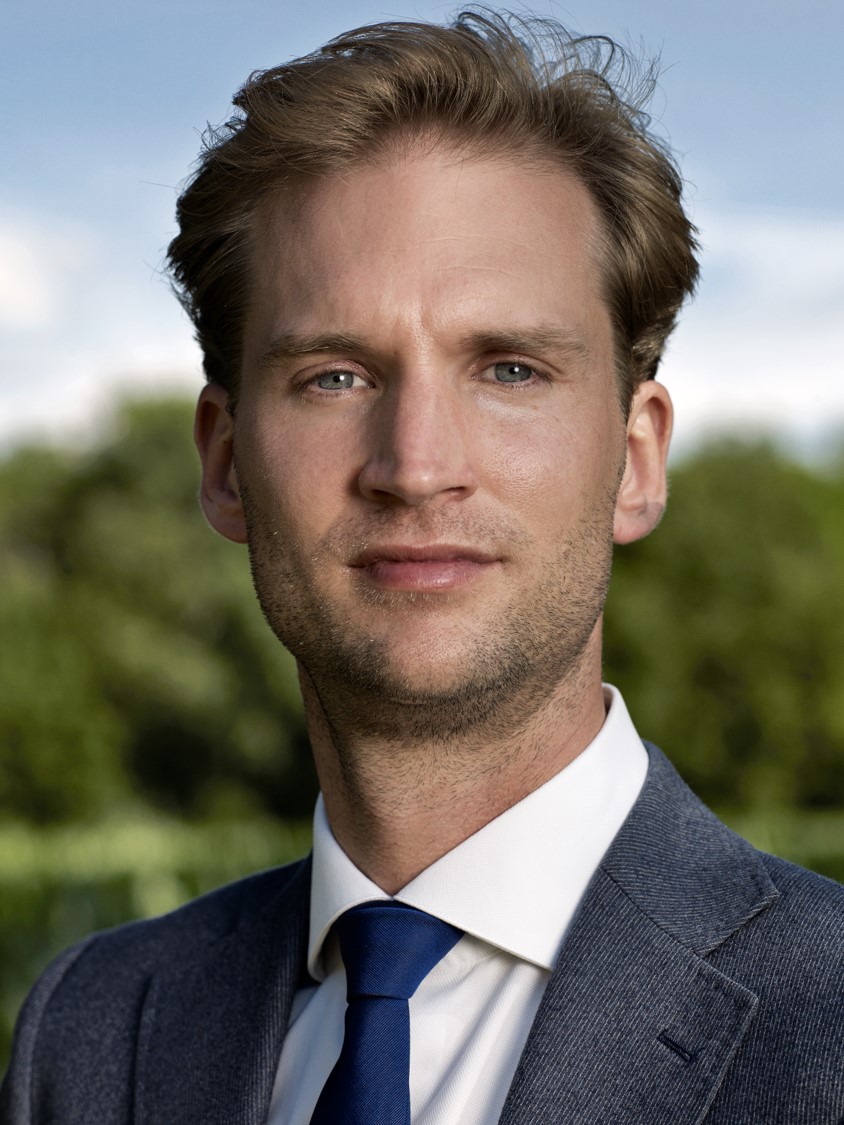 "I hear a lot about fintechs aiming to disrupt banks, but I think collaboration will result in greater success for everyone involved. There is a huge opportunity for fintechs and banks to disrupt together."
The Bizcuit CEO talks why he is surrounded by flowcharts in his office, how regulation fuels fintech innovation, and how to build lasting software solutions. 
I became a Holland FinTech board member because as HFT members with two of our companies, Bizcuit and Minox, we've received a lot of value in terms of knowledge sharing, networking and fun. Hence, when the opportunity presented itself, I was all too happy to give back. Collaboration benefits everyone and I want to play an active role in further expanding the fintech ecosystem. 
My strategic perspective on finance's future for today's young people is that financial services will become more embedded in daily life, and not be something done on top of everything else in peoples' lives. This makes it easier for end users, whether consumers or businesses. To do this, financial services need to be embedded in the apps people use daily—which often requires partnerships between service providers. Holland FinTech is a place that helps make those partnerships a reality and further develops the sector. 
The key to addressing issues like financial inclusion, financial literacy, and sustainability is ultimately ease of use, particularly for financial inclusion and literacy.
If you want to include everyone and increase literacy, solutions must be easy to use and of course provide real value for the user. 
The youngest and the oldest person on my team are 17 and mid-60s. We also have men and women, people from different religions and nationalities, and sexual preference diversity. We believe our internal diversity helps us create better products because the outside world using them is full of all types of people. If you don't have diversity within your team, it's difficult to understand what does or doesn't work for different people. Diversity matters a lot. 
Organisations like Holland FinTech play a key role in society as they facilitate making financial services easier through providing a platform to foster partnerships.
The most important part of digital transformation is ease of use for the end user. This isn't so much about technology. It's much more about people and change management within an organisation, because people are driven by purpose—the "why". The tooling and the technology are the means—the "what" and the "how". True transformation only happens when people understand why an organisation is digitally transforming—that's when they see the value and feel empowered to use technology to capture that value. 
I'm also active on the boards/industry associations of the PSD2 Software Industry Group (PSD2SIG), where I am chairman, and I'm a member of the Berlin Group NextGenPSD2 Advisory Group. In these contexts, my goal is to improve the sector as a whole and more specifically around helping PSD2 achieve its goals of increasing competition and innovation.
Regulation can/is help[ing] fuel fintech innovation by unlocking data that was previously inaccessible. Open banking, which enables competition and new use cases, plays key role here. Regulation also contributes to a level playing field by harmonising rules across Europe—although there is still a lot of room to improve here. Lastly, regulation increases security and safeguards privacy, which in turn increases trust. More trust improves adoption, which fuels innovation.
Collaboration between fintechs and incumbents is important because fintechs and start-ups bring speed, technology, and vision while larger corporates offer trust, volume, and solid brands. I hear a lot about fintechs aiming to disrupt banks or accountancies, but I think collaboration will result in greater success for everyone involved. Parties can disrupt together by complementing each other and collaborating from the end user's perspective, that should be the focus. 
You'll find these three things on my desk: My laptop, phone, and many, many flowcharts. I'm surrounded by flowcharts because I'm actively involved in, and passionate about, software design and piecing everything together. Last thing: coffee. 
The best advice a role model ever gave me was start with the end in mind. This allows you to better see the relationships between different parts and processes. Nowadays this leads to a lot of discussion because everyone works with Agile. Agile is very iterative, starts by doing the first best thing and then goes from there. But it's equally important to begin with the end in mind and make sure this converges with Agile—how will people work ten years from now? How will you work towards that? Converging today's customer needs with a vision on the future, and smartly executing on this, is how you build lasting solutions.