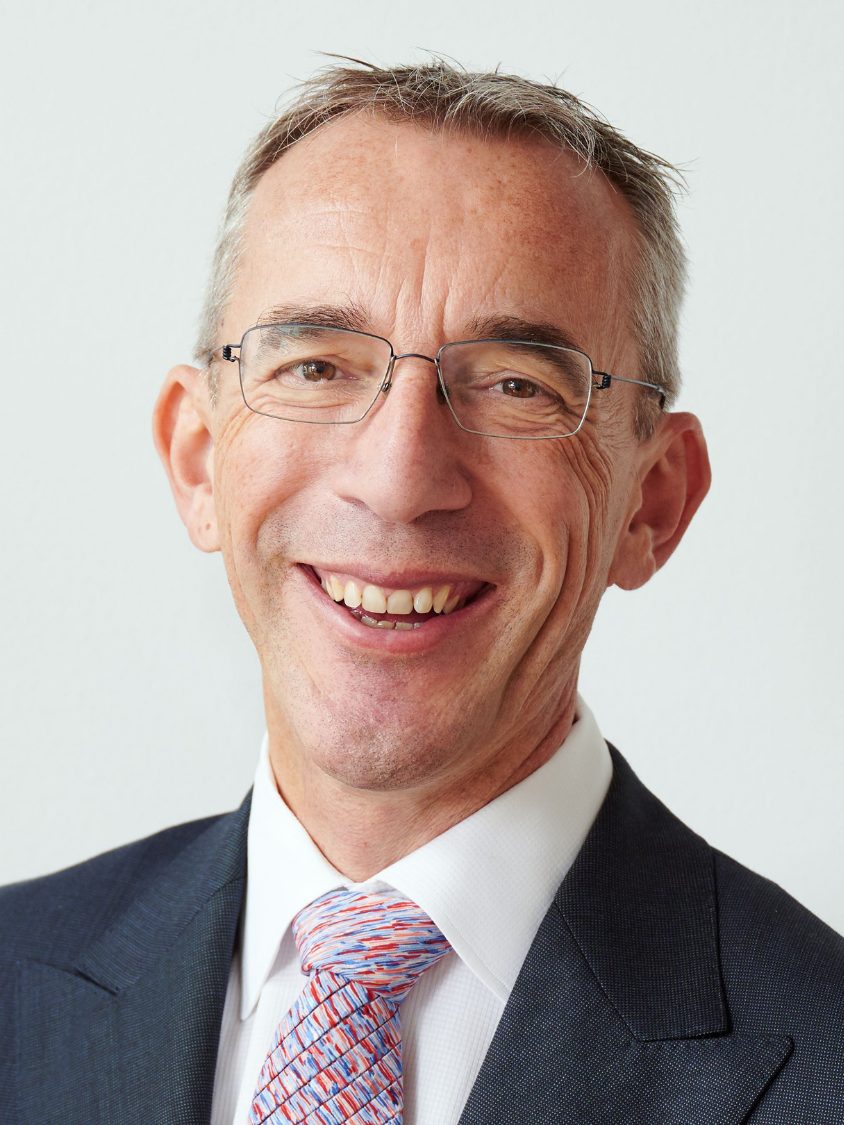 "Everything in due time" 
The APG Asset Management COO talks NFTs, the Hindu god Ganesha, and how Holland FinTech fosters innovation. 
I became a Holland FinTech board member because I believe in Holland FinTech and its mission to build a fintech ecosystem that serves the needs of society and fosters innovation. Working on innovation and collaborating with start-ups is within my remit as COO at APG. Hence, when Don approached me to bring the asset management and pension perspective to the board, I found the proposition extremely interesting. Additionally, I wanted to do my part in bringing fintech further in the Netherlands. 
My strategic perspective on finance's future for today's young people is that finance will always be relevant, in whatever form and shape finance will have in the future. The finance industry, though, can use fintech's help to regain trust amongst the wider public, becoming more transparent, and reducing its complexity for people.
You'll find these three things on my desk: Things that anchor myself in the here and now to help my do my job as COO. A wooden statue of Ganesha, which, as one of the main deities in Hinduism, is the remover of obstacles. I also have a ceramic totem from Spanish artist Juan Ripollés with 7 heads where either the front or back are smiling/frowning.
In times of uncertainty people used to gather around totems, as the centre of the community, so when I'm leading a large transformation at work, I can rearrange the heads to reflect the mood of the current transformation stage. Lastly, I have a picture of my family on my desk. 
Organisations like Holland FinTech play a key role in society because some topics are better tackled together.  Holland FinTech also amplifies voices around topics relevant to the financial industry. It's added outside-in perspective acts as an entry point into the industry for regulators and corporates, forming a critical hub in fostering innovation in Dutch society. 
The last time I spoke at an event was 4-5 weeks ago, at the Global JP Morgan Digital event where I spoke about tech and its impact on the workforce. Before that was an event at Citibank around alternative data. I speak about once every two months.
The key to addressing issues like financial inclusion, financial literacy, and sustainability is dialogue and listening. It's great if you as an entrepreneur have ideas here, but you must make sure you're solving something relevant for the end user. Ultimately, it all comes down to relentless client centricity. 
I'm also active on the boards/industry associations of the Global IT Operations  Symposium, a group of COOs from global pension and sovereign wealth funds. I participate in Stanford University's Global Project Center, am supervisor of Rabobank Zaanstreek and am on Euronext Amsterdam's client advisory board. 
The Netherlands is a European fintech centre because it's a happy country, which attracts lots of top talent from around the world. Many of us speak English, which is also very helpful, especially regarding Brexit—it's easy to move or start a company here, find talent, and launch. We have a healthy financial industry. Lastly, we have a very good education system.  
The best advice a role model ever gave me was from my father who always said, "gun de tijd de tijd" (everything in due time). Sometimes, you just need to be a little patient.
Investment and wealth management is being transformed by technology, and more specifically how it's bringing investment closer to the retail market and democratising finance. Transformations in financial markets themselves are also playing a role, like Bitcoin and other types of asset classes.
The biggest changes in banking over the next 10 years will be the continued redefinition of what we consider finance, just think of assets like in-game currencies or non-fungible tokens (NFTs). What we consider valuable in the digital landscape will continue to take on many more shapes and forms, with all associated opportunities and risks. So, a great time for fintech!