Our network continues to grow and we are happy to have seen these companies join in January.
BOARD International S.A. is a Business Intelligence and Corporate Performance Management software vendor known for its BOARD toolkit.
This management consultancy firm can help achieve goals with a.o. program management, labor optimization, expense control, regulatory compliance, security and risk management.
GlobalCom PR Network is an association of 80 independent PR agencies with a proven track record in delivering marketing campaigns to global organizations.

Ipsos Group S.A. is a global market research and a consulting firm with worldwide headquarters in Paris, France.
Iwamoto Associates provide research and advisory in Fintech, Banking, and Payments.
Navar is a full-cycle IT company that initiates change and realizes effective innovative applications that matter.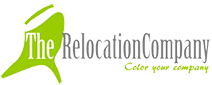 The Relocation Company is specialized in the relocation of personnel from all over the world to the Netherlands.
Triodos Bank N.V. is a bank based in the Netherlands with activities in Belgium, Germany, United Kingdom and Spain. It is a pioneer and leading expert in sustainable banking.
A company dedicated to finding cutting-edge solutions and providing great services.
SafeRequest is developed by Woost Technologies. They offer a tool to safely and smoothly deliver files to the one who's allowed to open it.
Zanders is an independent firm with a track record of innovation and success across the total spectrum of treasury, risk and finance.