This research piece focuses on the latest statistics and data in the Fintech world. This week, we explore the topics of global CBDC, fintech in the UK, American banks and bitcoins, AI, digital buy now pay later & ePOS finance, financial crimes and fraud, top 100 AI startups, e-commerce fraud, and customer-driven data in financial services. Enjoy the selected materials!
PwC CBDC global index 1st Edition (PwC.com)
This report presents that more than 60 Central Banks have been exploring CBDCs since 2014. More than 88% of CBDC projects, at pilot or production phase, use blockchain as the underlying technology. Whilst a blockchain is not always necessary to create digital tokens, blockchain technology brings several benefits to CBDC developments, including safe transfer ownership, smart contract programmability, transparent audit trails, configurable confidentiality features, and more interoperability with other digital assets through atomic swaps. Read more
More than one-fifth of fintechs in the UK regulator's sandbox have collapsed (Insider Intelligence)
The findings highlight that 22% of fintechs that participated in the Financial Conduct Authority's (FCA) regulatory sandbox have since gone out of business, including nine out of the 24 fintechs in the second cohort and five out of the 29 in the fourth cohort. 60% of new businesses in the UK fail in the first three years compared with the 22% among the FCA's cohorts. The UK sandbox is the world's first and launched in 2015, which allows selected fintechs to test their services on a small group of consumers and get support from the FCA in identifying appropriate consumer protection safeguards. Read more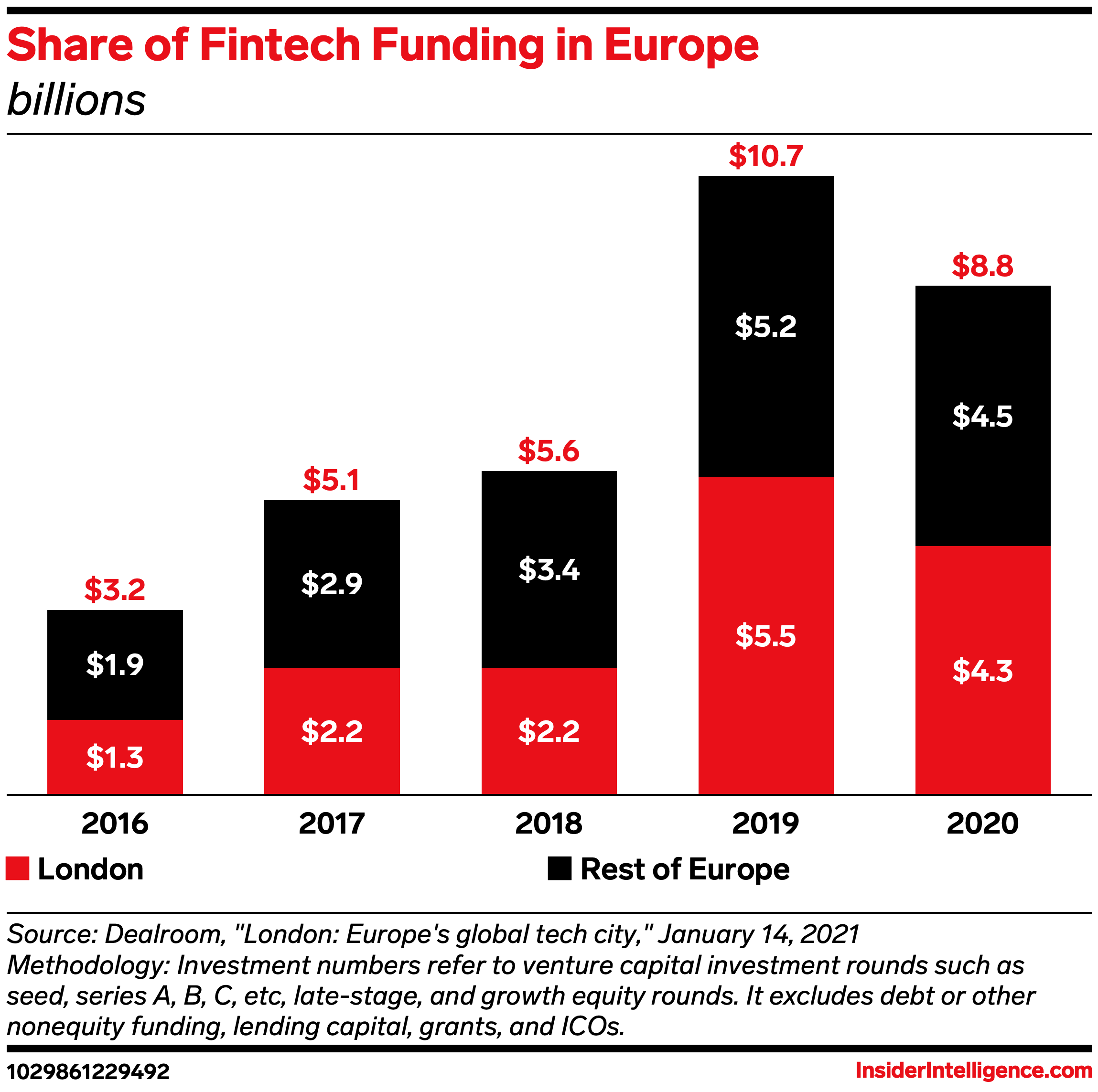 The Coming Bank-Bitcoin Boom: Americans Want Cryptocurrency From Their Banks (Forbes)
A Cornerstone Advisors survey of senior bank and credit union executives in the US found that 8 out of 10 financial institutions have no interest in offering cryptocurrency services to their customers, and just 2% said they were "very" interested. However, a survey conducted on 3,898 US consumers revealed that 15% of US consumers own Bitcoin or some other form of cryptocurrency. Among consumers who already hold cryptocurrencies, 60% said they'd definitely use their bank if it offered them the opportunity to invest in cryptocurrencies. Read more
80% of Financial Institutions believe AI is the key competitive driver (Payment Cards & Mobile)
According to research, 83% of senior financial services executives agree that implementing Artificial Intelligence (AI) will be the key competitive driver of success over the next few years. Respondents report that technology implementation (55%), creating new business startup culture in an established business (51%), and organisational skill changes (43%) are all top AI challenges to implementing personalised proactive services. Read more
E-commerce fraud losses to exceed $20 billion annually (Payment Cards & Mobile)
The research found that the value of losses due to e-commerce fraud will rise this year, from $17.5 billion in 2020 to over $20 billion by 2021; a growth of 18% over a single year. Fraudsters have targeted consumers as they have increased their e-commerce use; exposing insecure fraud mitigation processes from merchants who are unfamiliar and unprepared for the continuing fraud challenges in this market. Read more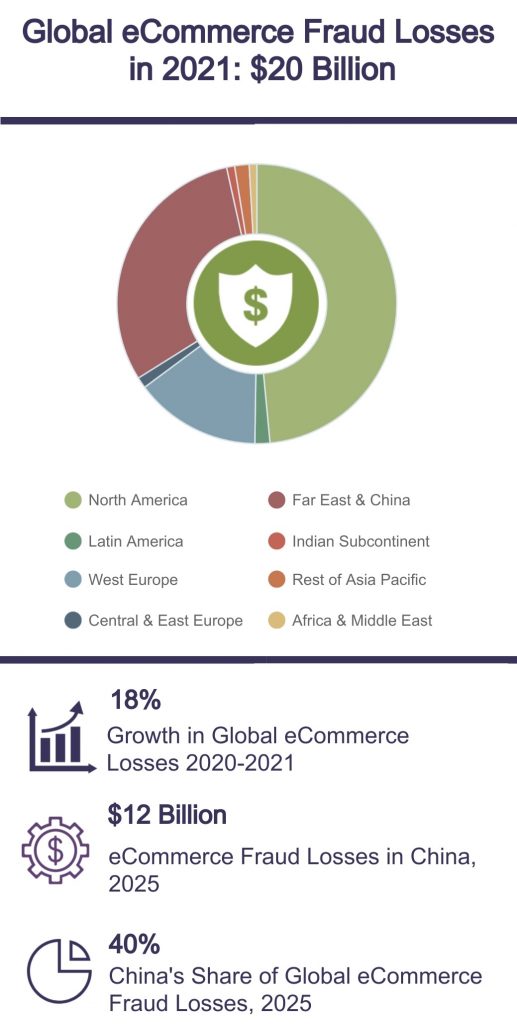 Digital Buy Now Pay Later & ePOS Finance: Market Outlook 2021 (Fintech.Kaleido Intelligence)
This report highlights the long-lasting impact of Covid-19 on eCommerce. Many shoppers across Europe & Latin America are showing shifts in behaviour that are likely to be felt beyond the pandemic. As a result, Buy Now Pay Later (BNPL) and ePOS Credit will see over $760 billion in transaction value in 2025, up from $292 billion in 2018. The mobile BNPL sector will dramatically outstrip the online channel, registering 16% CAGR (Compound Annual Growth Rate) between 2018 and 2025, versus 1% CAGR for online. Read more
Innovation or bust: Why financial services must embrace customer-driven data challenges (FsTech.co.uk)
This report examines the challenges and opportunities facing the industry and how businesses can address them via the power of Microsoft Dynamics 365 Customer Insights. Results show that almost one in three challenger bank customers regard financial stability as one of the main attractions of traditional banks (32%). That said, an increasing number of challenger bank customers would consider taking out a loan with their bank (40%) or using them as a mortgage provider (49%). Read more
AI 100: The Artificial Intelligence Startups Redefining Industries (CBInsights)
This report has unveiled the winners of the fifth annual AI 100, who are working on solutions including AI transparency, climate risk, virus modeling, and more. They were chosen based on factors including business relations, investor profile, news sentiment analysis, R&D activity, proprietary Mosaic scores, market potential, competitive landscape, team strength, and tech novelty. Read more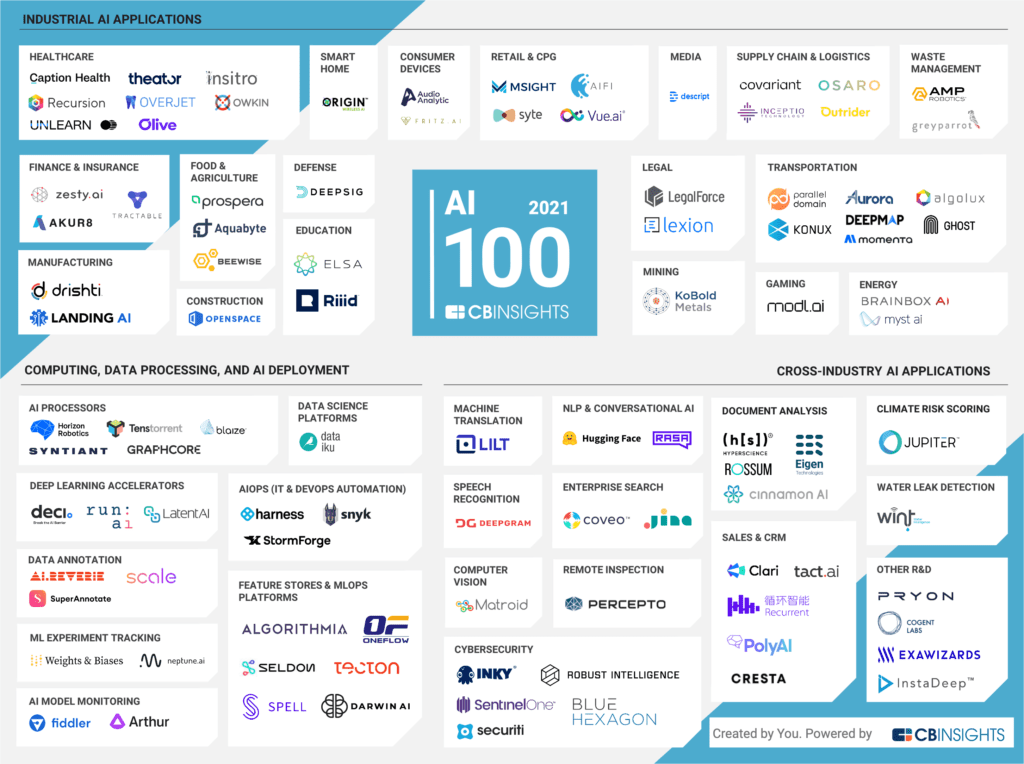 Financial Crime and Fraud Report 2021 (The Paypers)
This paper shares how digitalisation and the current COVID-19 pandemic have caused an increase in fraudulent activities and the significant role of identity verification in decreasing fraud rates around the world. Top consultants, lawyers, and banks were invited to share their knowledge, insights, and hands-on expertise. Furthermore, skilful technology providers present best practices and practical remedies to enable businesses to spot bad actors, prevent illicit financing, improve the customer onboarding experience (KYC processes), and find the right balance between user-friendliness and compliance measures. Read more
—
Do you have any news to share: please put feed@beta.hollandfintech.com on your press list. 
Curious to read and find out more from fintech? Then subscribe & read our full newsletters here: https://hollandfintech.com/resources/newsletters/. In order to see our other weekly highlights, check out the following links: analysis & opinion.