Explore the latest data on crypto, financial services, SME, digital banking, banking and more with today's research selection! Dive into the selection and discover new insights and statistical analyses. Enjoy the reading!
UK Brands Target European Embedded Financial Services (Fintech Times)
Nathan Gore, analyst at Fintech Times, elaborates on the fact that UK brands will claim the lion's share of the £619 billion European embedded financial services market in the next five years. UK-headquartered brands hold higher revenue expectations of embedded finance than their European counterparts, according to new data from OpenPayd, a leading global payments and banking-as-a-service platform. Read more.
SME Leaders To Spend Big on Pandemic Recovery (Fintech Times)
Nathan Gore, analyst at Fintech Times, highlights the fact that SME leaders plan to invest £85,000 on average in new digital technologies and systems over the next 12 months, indicating that the Covid-19 pandemic has sparked a longer-term shift to digital among UK businesses, according to new research by Nucleus Commercial Finance. Read more. 

North America digital banking market to to hit value of $800 billion (CardPaymentsandMobile)
Writers at CPM elaborate on the fact that according to a recent study, the North America digital banking market size is poised to expand at substantial CAGR during the forecast period. North America digital banking industry will witness rapid expansion during the forecast period of 2020-2026 and is expected to go past $800 billion valuation during the said timeline. Read more.
Poor Banking Loyalty Could Stem From Only One in Five Customers Feeling Their Bank Values Them (Fintech Times)
Francis Bignell, analyst at Fintech Times, explores a new research from Ello, according to which, almost a quarter of consumers admit they're not loyal to their bank/financial services provider, while just one in five feel their bank values them as a customer. The data revealed that over a 12-month period, the average consumer spends £140 on banking/financial services (not including big ticket purchases such as mortgages and loans etc.). Read more.
Delays in Financial Innovation Due to Pandemic; Ayming Barometer Finds (Fintech Times)
As the pandemic prevented 31% of businesses from innovating, businesses must take care to keep up with the changing pace of the market; warns new research from Ayming Group. 585 senior executives recently participated in a survey conducted by Ayming Group, with the data from which being collated for their third annual International Innovation Barometer (IIB) 2022. Read more.
Coindesk Quarterly Review (Coindesk)
CoinDesk Research presents its latest Quarterly Review, which analyzes the rise of alternative layer 1 blockchains among other key crypto market trends observed in Q3. In the following report some of the key themes and metrics that highlight the Quatre's progress in cryptocurrency are summarized. Read more.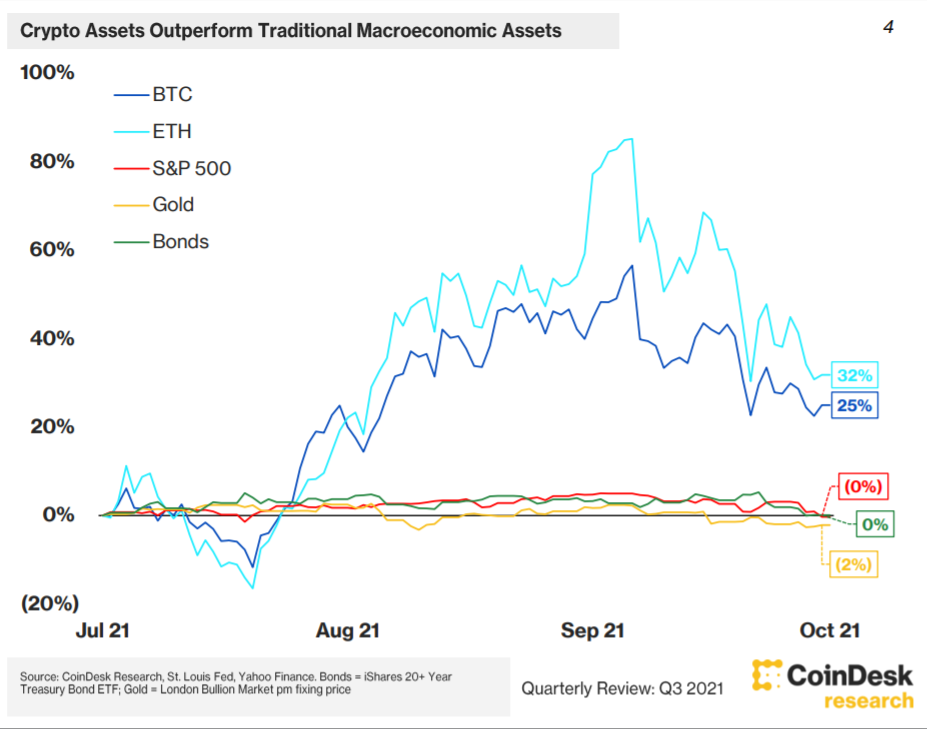 —
Do you have any news to share: please put feed@beta.hollandfintech.com on your press list.
Curious to read and find out more from fintech? Then subscribe & read our full newsletters here: https://hollandfintech.com/featured/newsletters/. In order to see our other weekly highlights, check out the following links: analysis & opinion.