Explore the latest from RegTech, Open Banking, Open Finance, finance, payments, capital markets, SMB, SMEs, cybersecurity, insurance and more with today's research selection! Dive into the selection and discover new insights and statistical analyses. Enjoy the reading.
RegTechs solving KYC and AML continue to make up biggest chunk of the industry (FinTech Global)
The RegTech industry has grown to the point where companies in the space offer solutions to solve many of the regulatory issues in financial services. By taking a look at the number of companies addressing each legislation, insights can be obtained about which rules have given financial institutions the biggest headaches in recent times. Read more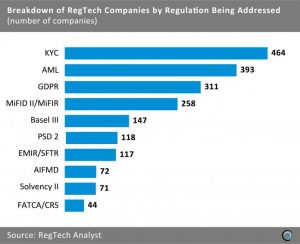 Who`s Who in Open Banking 2021 (The Paypers)
This report presents an accurate mapping of the global key players' ecosystem and a series of services and solutions that Open Banking players are offering in their quest to keep up with the ever-changing customer needs and expectations. The findings come in the form of an educational, exhaustive infographic, allowing readers the opportunity to learn about the industry's future perspectives and helping financial institutions and businesses choose the right Open Banking partner and solution provider. Read more
Open Future World Case Studies E-book (Open Future World)
This e-book comes as a collaborative effort to share some of today's most interesting examples of open banking (and open finance). As well as highlighting the benefits that open finance is starting to deliver, the findings show a deeper understanding of what's involved – how banks, fintechs and other partners are overcoming challenges to turn opportunities into reality. Read more
Frictionless Finance Report (DirectID)
This report offers the latest insights into Open Banking, FinTech, and consumer experience, and examines the impact Open Banking is having on payments, the launch of Open Banking in Brazil and the never-ending rise in the price of Bitcoin. Furthermore, the findings present that this month has seen disparate news emerge from different parts of the fintech sector. How the sector is supported through the current pandemic to ensure its continued success is one theme that remains prevalent. Read more
Where Top US Banks Are Betting On Fintech (CB Insights)
We visualize where US banks are placing strategic bets on fintech companies across payments, capital markets, SMB, real estate, and more. Despite the economic uncertainty surrounding the Covid-19 pandemic, the largest US banks continue to make equity investments in fintech companies. For example, Goldman Sachs, Citigroup, and JPMorgan Chase & Co heavily invested in the last decade in fields such as capital markets, wealth & asset management, and payments. Read more
Google Is Partnering With Cyber Insurance Giants (CB Insights)
After Google's partnership announcement with Munich Re and Allianz, cybersecurity and cyber insurance have become more prominent topics. WIth companies migrating their operating systems in a cloud environment, data protection remains a weak spot. However, companies have spent far less on cyber insurance than on cybersecurity as a form of cyber risk management. Integrating cyber insurance with core cloud and cybersecurity software could help reduce this coverage gap. Read more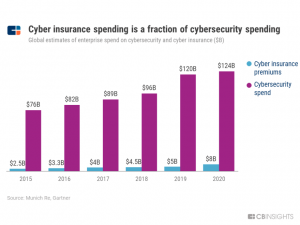 FinTech Futures Industry Survey & Report 2021 (FinTech Futures)
2021 has set the scene for banks and financial institutions to carefully re-examine their legacy technology. Consumers have shifted their preferences from the physical to the digital. Cheques and cash is out, cards and digital payments are in. New digital wallets, interbank transfer services, payment rails, and credit providers are putting increasing pressure on industry incumbents. Read more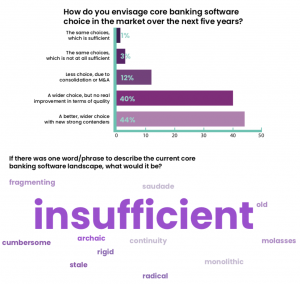 —
Do you have any news to share: please put feed@https://hollandfintech.com/ on your press list.
Curious to read and find out more from fintech? Then subscribe & read our full newsletters here: https://hollandfintech.com/featured/newsletters/. In order to see our other weekly highlights, check out the following links: analysis & opinion, funding, news.