Explore the latest data on Canadian banking, cyber security, global fintech rankings, cryptos, brand abuse in the USA. Dive into the selection and discover new insights and statistical analyses. Enjoy reading!
21+ Canadian Banking Statistics You Shouldn't Miss in 2021 (ReviewLution)
Banking is one of the most dominant and profitable industries in Canada. The country also has one of the safest banking systems in the world. This article will provide an insight into the banking industry in Canada as a whole. Read more
The number of new malicious files detected every day increases by 5.2% to 360,000 in 2020 (Kaspersky)
Results show that in 2020, an average of 360,000 new malicious files were detected per day—an increase of 5.2% when compared to the previous year. This was influenced mostly by a large growth in the number of Trojans (malicious files capable of a range of actions, including deleting data and spying) and backdoors (a specific type of Trojan that gives attackers remote control over the infected device): a 40.5% and 23% increase respectively. Read more
The 2021 Global Fintech Rankings (Findexable)
This report presents the most comprehensive ranking of countries based on the strength of their fintech ecosystems, with key facts on each country and their particular strengths. A full explanation is given about the methodology and ranking algorithm including internal and external sources used to generate this ranking. Read more
Cointelegraph Consulting: Report pictures a crypto-consumer portrait (Cointelegraph)
This survey indicates that active users are genuinely impactful reasons for switching to crypto. Meanwhile, the perception of Bitcoin among retail users is contrasted sharply by institutional uncertainty. It is suggested that many users view Bitcoin as a useful way to pay for goods and services, with 66% of survey respondents stating that they view cryptocurrencies as a method of payment. Read more
Fraud Report: Massive increase in Brand Abuse cyber attacks (Payments Cards & Mobile)
The report features insights from January through March of 2021 collected while authenticating consumer transactions and investigating threats on behalf of its customers. According to the report, brand abuse attacks impersonating companies through social media and published content now represents the majority of fraud attacks, growing from 27% in Q4 2020 to 68% in Q1 2021. Read more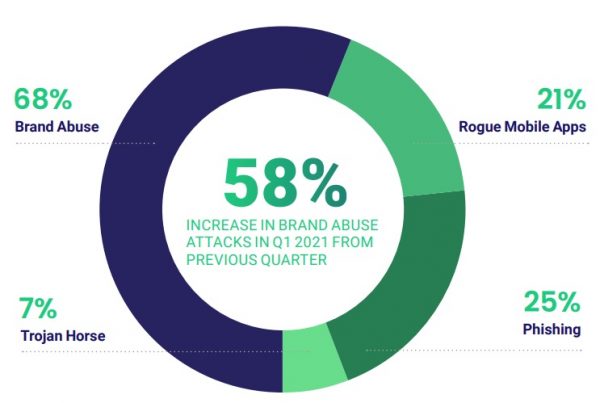 24,057% Increase in Crypto Crimes Since 2016 Finds Crypto Head (The Financial Times)
New research from Crypto Head has analysed crime statistics of cryptocurrency-related reports to discover how rapidly this problem is increasing across the USA, UK and Australia. Findings show that crypto crime is sharply increasing as more people are trying their hand at trading and investing, but falling victim to scams and fraud promising high returns. In the USA alone there have been 110,990 reports of crypto crimes since 2016, growing on average 312% every year. Read more
—
Do you have any news to share: please put feed@beta.hollandfintech.com on your press list. 
Curious to read and find out more from fintech? Then subscribe & read our full newsletters here: https://hollandfintech.com/featured/newsletters/. In order to see our other weekly highlights, check out the following links: analysis & opinion.