What are the latest tech findings worth being discovered this week? Read the research piece below to find out about topics such as: open finance, ransomware, payments, unicorn companies, fintech and asset management. Discover the most relevant statistics and happy reading!
Southeast Asia Gears up for Open Finance Movement (The Fintech News)
Writers at Fintechnews Singapore explore the open finance sector. This is the next step in the open banking movement that broadens the scope to a wider range of products and services, offers new growth and distribution opportunities for banks, fintechs and other financial services providers. Read more. 
Ransomware attacks surge by over 150% in 2021 (Payments Cards & Mobile)
Alex Rolfe, writer at PCM, highlights the fact that businesses and people around the world suffer ransomware attacks every day. Exceptionally since the pandemic started, we hear more and more about hackers abusing vulnerabilities. According to the data presented by the Atlas VPN team, ransomware attacks are up 151% in H1 2021, compared to the same time in 2020. Read more.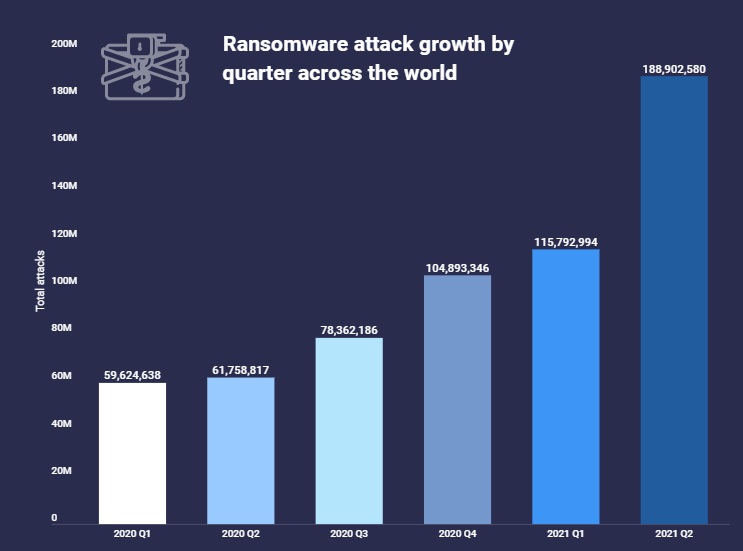 Australian Payments Network reports increase in card fraud (Payments Cards & Mobile)
Alex Rolfe, writer at PCM, analyzes new data released by the payments industry self-regulatory body, Australian Payments Network (AusPayNet), has shown a slight increase in online card fraud in 2020 as the shift to online payments accelerated with the onset of COVID-19 in Australia. AusPayNet's latest payments fraud report shows that the overall spend on Australian cards was down by 2.2% to $801.7 billion, the first drop recorded. Read more.
Global fintech unicorn leaderboard spotlights the largest hubs (The Insider)
Victor Chatenay, a research associate for Insider Intelligence, highlights the list of unicorn companies around the world and their geographical location. Unsurprisingly, the 81 unicorns in the US are more than in all of the other countries combined. Read more.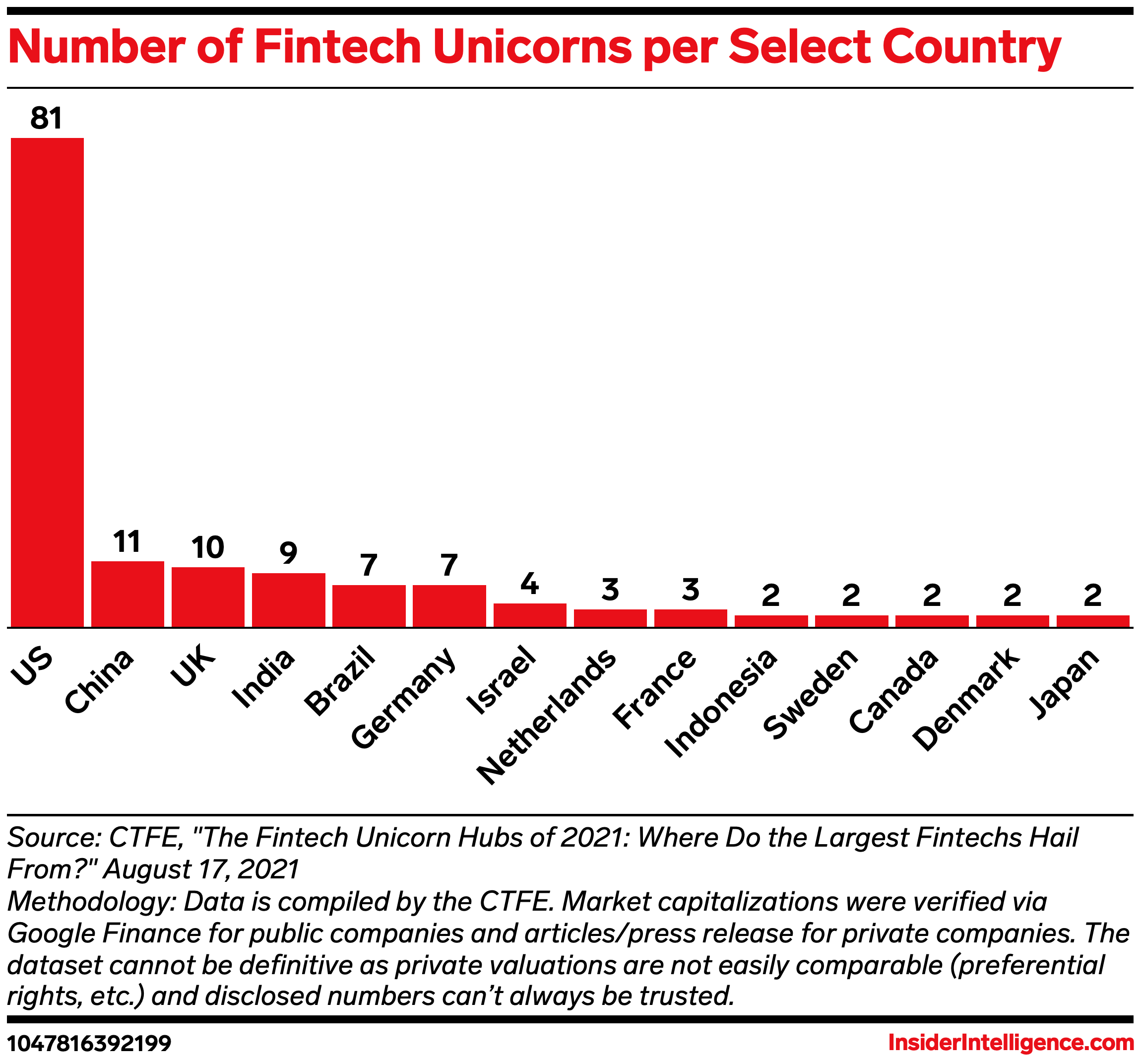 A new report is accusing Apple's engraving service of censoring political phrases in its China, Hong Kong, and Taiwan stores (PwC)
Cheryl Teh, a news reporter based in Insider's Singapore bureau, analyzes evidences of a team of researchers at the University of Toronto that have accused Apple's engraving service of censoring references to landmark political events and activist movements in its Chinese, Hong Kong, and Taiwan stores. Read more. 
Europe's fintech M&A 'boom': What the data tells us (Sifted)
Isabel Woodford, writer at Sifted, highlights the fintech sector's achievements in 2021. It's a good time to be a fintech-focused VC. Over the past six months in Europe, there have been €22.6bn worth of exits, making a lot of investors mighty rich, according to PitchBook data. The data paints a picture of impressive price tags and a maturing sector, building on top of a strong year of fundraising. Read more. 
Impax Asset Management: Engagement Report 2021 (Climate Action)
Writers at Impax Asset Management, explore the fact that Impax buys the securities of companies that are believed to be well-positioned to add value over the long term, as we make the needed transition to a more sustainable, low-carbon economy. We expect the companies in which we invest to adapt intelligently to changing conditions, but no company is perfect, and sometimes we believe companies can do more to avoid the risks and embrace the opportunities associated with the transition to a more sustainable future. Read more. 
—
Do you have any news to share: please put feed@beta.hollandfintech.com on your press list. 
Curious to read and find out more from fintech? Then subscribe & read our full newsletters here: https://hollandfintech.com/featured/newsletters/. In order to see our other weekly highlights, check out the following links: analysis & opinion.